Which USB Version Does Your Mac Support?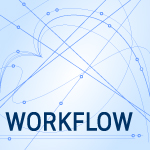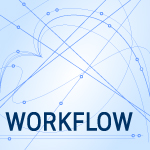 Since its first release, USB on the Mac has been too slow for video editing. That's because the implementation of USB 2 on most Macs limited data transfer speeds to around 10 MB/second, or slower; far slower than the theoretical maximum for the protocol.
Starting a few years ago, Mac computers began supporting a newer USB 3 standard, which provided a lot more speed than USB 2. Since then, USB 3 evolved into the even-faster USB 3.1 using the new C connector.
NOTE: While there is wide-ranging support for USB 3 peripherals, at the moment there are very few USB 3.1 devices due to a lack of supporting chipsets.
Confusing the issue is that USB 2 and USB 3 both use the same connector, which means it is impossible to look at your computer and know which USB system you have.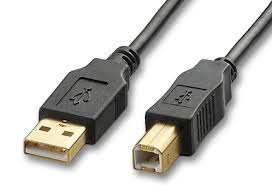 The USB connector that fits into the back of our computer is called a Type A connector (on the left). The blocky version that fits into the back of a printer is called Type B.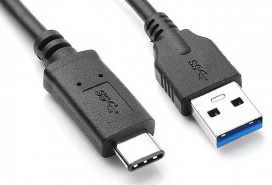 (Image courtesy of VelocityMicro.com)
The new Type C connecter (on the left) is smaller and thinner than either Type A (on the right) or Type B; and, even better, it's reversible, which means you can't plug it in wrong.
So this got me thinking about whether there's an easy way to determine which version of USB your system currently supports.
The answer is: Yes, and here's how to tell.
Go up to the Apple logo and select About This Mac.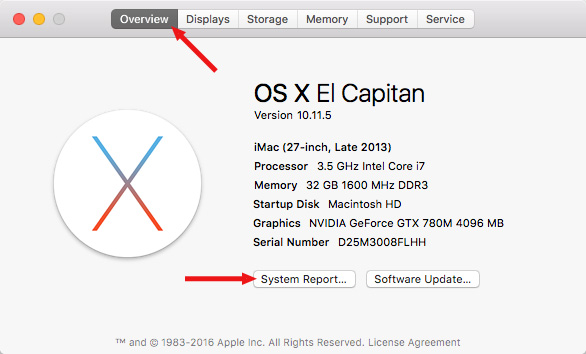 At the bottom of the Overview window, click System Report.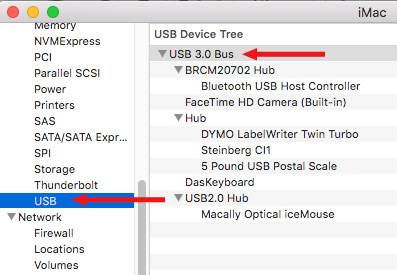 Halfway down the left side, click the USB category and the text on the right will indicate which version of USB your system supports.
NOTE: By the way, the USB ports on your computer all use a single bus. This means that the first device you connect to your computer determines the speed of the bus. So, if you have USB 3 devices, be sure to connect them first to get the maximum speed from the bus.
Plugging a USB 2 device into a USB 3 port does not improve the speed of the USB 2 device.
EXTRA CREDIT
Here's an Apple KnowledgeBase article that explains USB 3 in much more detail: support.apple.com/en-us/HT201163
According to Apple's support page:
USB 3.1 can transfer data up to 10 Gbps (1280 MB/s theoretical maximum)
USB 3 can transfer data up to 5 Gbps (640 MB/s theoretical maximum)
USB 2 can transfer data up to 480 Mbps. (60 MB/s theoretical maximum)
USB 1.1 can transfer data up to 12 Mbps. (1.5 MB/s theoretical maximum)
---
Bookmark the
permalink
.