What I Learned Upgrading to macOS Big Sur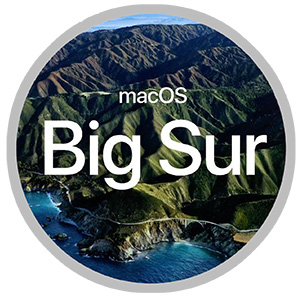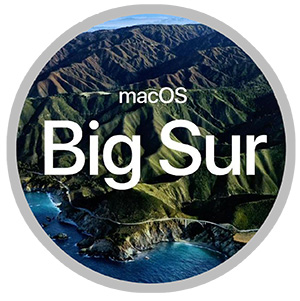 When it comes to updating the operating system on my main production Mac, I'm a laggard. This is by intent. People pay me to be productive, not discover bugs in software. For me, keeping my system running smoothly is more important than running the absolutely latest version of macOS.
Still, now that macOS 11.2 is out, I figured it was about time for me to upgrade. So, yesterday, I did. Here's what I learned.
EXECUTIVE SUMMARY
There is no requirement that you upgrade to Big Sur. I know many professional editors earning a living using FCP 7 on 2010 Mac Pros running OS X 10.6.  I also know other editors who want to take advantage of the latest in computer hardware and software.  So, don't feel you MUST upgrade. But, when you feel the time is right, here's what I learned.
Upgrading to Big Sur went fine. It took time, cost money and required updating a lot of other software. But, after an afternoon spent testing all my software and upgrading what I needed, I'm back in full operation.
NOTE: For those that need to run more than one OS, I added a section on creating dual-boot systems at the end.
THE DETAILS
I knew, going in, that my mouse – a Contour Designs' Unimouse – did not support Big Sur. (UPDATE: The Unimouse drivers went beta on March 29, 2021.) However, I also discovered that my OWC RAIDs also needed a driver upgrade to run on Big Sur. I made a point to do this upgrade before starting the update process. Nothing worse than updating your computer only to lose access to all your data. The v. 6 update is available from SoftRaid.com.
Here was my upgrade workflow:
Do a complete Time Machine backup of the system I'm upgrading: 1 hour.
Download the upgrade: 90 minutes.
Installation: 30 minutes.
Check all the applications I cared about and upgrade those that needed it: 3 hours.
Total time spent: About 6 hours.
WHAT GOT UPDATED
Obviously, your list of important applications will be different from mine. So consider this a guide, not step-by-step instructions.
Given the new operating system, I trashed all my older versions of Adobe Software. While hanging on to old apps is nice, especially for legacy projects, most won't run safely on the new OS. Instead, I dedicated a separate Mac to an older version of macOS and earlier versions of Adobe apps.
NOTE: I trashed apps and their supporting files. I did NOT trash any data – old or new. macOS updates do not affect data, though they may alter device drivers.
Five applications obtained through the Mac App Store required updates. Since these were all displayed in one place, that was easy. (The most important of these was Apple's Remote Desktop, which is how I control a couple of headless Mac minis.)
Then, it was time to update applications that I purchased directly from the company's website. Clearly, I needed to be sure that all my Apple and Adobe apps support Big Sur. After updating these to all the latest released versions, they now do. I did that over the last week.
NOTE: I'm pretty sure Microsoft apps need updating, but I don't use them, so I don't really know.
Then, it was time to update the supporting software I use regularly. Some updates were free, others required payment. Here's the list of free updates I needed:
Carbon Copy Cloner
Final Cut Library Manager
OmniOutliner
Scrivener
Team Viewer
Zoom
Here's the list of updates that required money:
Busy Cal
LibreOffice
Reflector
Screenflow
One app – Final Cut Library Opener – did not survive the transition. There are other apps I also deleted, but this was the only app I cared about that wouldn't run.
NOTE: These updates support Big Sur. Not all of these apps also support M1 Macs, yet. AppleInsider has an outstanding article listing all the applications that do not yet support M1 Macs. The list is surprisingly long – here's the link.
Also, as you'll read in the Comments, Aaron Weiler suggests another great site he uses for tracking Rosetta 2 and Native M1 app compatibility: https://isapplesiliconready.com
THE RESULTS
One of the surprising results is that my mouse still works! It's a bit stuttery, but useable. I'm using two monitors and both work – earlier reports of monitor problems not withstanding. All my data transitioned safely and I'm fully operational.
So, is it safe to upgrade? As always, it depends … upon whether the software you rely on for your work supports Big Sur. It is always best to check before upgrading.
But, for me, this was the right time to make the change.
NOTES ON CREATING A DUAL BOOT SYSTEM
Apple recommends that if you plan to run more than one operating system on your computer, you create a dual-boot system using a separate volume for each version of macOS.

Volumes are created using Disk Utility. The screen shot above shows how to add volumes using APFS. Earlier version of Disk Utility have something similar.
NOTE: Here's an Apple support document on how to create a dual boot drive:
When creating a dual boot system – for example, Mojave and Big Sur – you need to consider each volume as totally stand-alone. In other words, any app that you want to run in Mojave needs to be in the Mojave volume. Any apps that need to be in Big Sur need to be in the Big Sur volume?
First, because many apps expect to be in the Applications folder of the operating system running the computer. (This simplifies file handling for developers.) As well, apps designed to run on one OS may not run on the other. For example, Adobe Encore won't run in Big Sur, so it should not be in that volume. As well, apps that run on Big Sur, won't run in Mojave.
So each volume needs its own set of apps.
This also means that you'll have two versions of FCP or Premiere – an older one in the Mojave volume and a newer one in the Big Sur volume. This also means that you won't be able to move projects between the two volumes. Once a data file is updated to run on the latest version of Final Cut, it won't run on the earlier version. So, you'll need to be careful in how you handle older projects. Media, however, will transfer between them – provided it doesn't use any of the out-dated 32-bit codecs. But, if it does, you should update the media anyway to, say, ProRes so you don't lose access to it.
The new volume will take space on your storage. On my system, Big Sur apps take 61 GB and the System takes 26 GB.
LOOKING FORWARD
The next big transition will be when I replace my current 2017 iMac with a new M1 iMac – whenever Apple releases one. I expect software to support that transition to be a bit trickier.
But, for now, I'm a happy camper.
---
Bookmark the
permalink
.