The Time Has Come to Say Goodbye – for a while…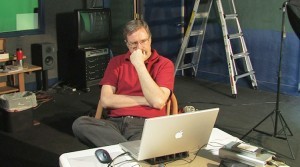 I began my company almost fifteen years ago to support myself as an Apple trainer. Over the years it grew to become what it is today – a staff of ten, creating news, information and training for a worldwide audience. We've produced hundreds of hours of audio and video programming, along with thousands of tutorials – releasing new material every week.
What we have accomplished is amazing – but, I'm exhausted. Also, while our new state-of-the-art production studio allowed me to create programs and training that I would never have been able to create otherwise, it became a "Bridge Too Far" in that it never generated the revenue we needed to support it. I can no longer afford to keep it.
I love our industry – I've been working in media and technology for almost 50 years, starting in high school. I can't imagine working anywhere else. But our industry is changing and I need some time to step back and see where it's headed. I can't do that running a company that's creating so much original content every week. The deadlines are too tight. My team and I are running so quickly amidst the trees that we aren't able to see the larger forest.
So, the time has come for me to move in a different direction; though I am not yet sure what that direction is.
For the next few weeks, we will continue doing weekly webinars, all our websites will continue to work, new material will be added every week into our Video Training Library and there will be a new Digital Production Buzz every Thursday.
However, changes are coming. My last newsletter will be Feb. 29 (cool that it ends on Leap Year's Day). Our last live Wednesday Webinar will be Wednesday, March 2. The Buzz will continue for the next few weeks, but we'll make a decision in March on how and whether to continue the show.
If you are a member of our Video Training Library, ALL our training remains online with new titles added for the next month. Later today, all current members will get an email from Debbie describing how our service will evolve going forward.
I will be keeping all my currently scheduled speaking and training commitments – like BVE, corporate training, user group training and such scheduled from now till May. I may be moving on, but I'm not dead.
This also means that, starting immediately, I'm looking for buyers for both the LarryJordan.com and DigitalProductionBuzz.com websites. I've spent years building these into worldwide resources for our industry; generating millions of viewers. I'm looking for a partner to take these over and continue to grow them into the future.
Thinking of partners, I'm delighted to announce that we have a new partnership with CreativeLIVE. During the next few weeks, all of my downloadable training will be moving to their website. Plus, I'll be creating new training for them in the coming months.
Here's my new landing page on their website: www.creativelive.com/larry-jordan
Think of this landing page as a sneak peek. A few initial titles are already on their website. The "Official Launch" will occur the first week in March. I'll keep you informed.
– – –
A company is products and customers, of course, but for me, a company is the people in it. One of the saddest things, for me, is saying goodbye to one of the most skilled, dedicated and talented teams I've ever worked with. They make coming into work a joy. I count on their guidance and advice every day. They deserve special mention, as many of you have dealt with them on the phone or email:
Debbie Price, Office Manager. Debbie is the foundation around which this company is built. She joined us over ten years ago and is totally invaluable.
Cirina Catania, Supervising Producer, Digital Production Buzz. Cirina turned The Buzz into a world-wide authoritative news source covering the media industry. She is the heart of "The Buzz."
Tori Hoefke, Web Director. Tori joined us while she was still in college, studying communication. She has done a magnificent job managing all our different websites.
Megan Paulos, Production Manager. Megan runs our studios. There isn't a technical problem that she can't figure out. She is the most talented, and modest, production person I've ever met.
Lindsay Luebbert, Business Manager. Lindsay handles all our money and customer service. Totally, absolutely and completely trust-worthy and committed to our customers. They have no better advocate in the office.
Brianna Murphy, Post Production. The fastest, most talented young editor I've ever met. I'm fast. She's faster; and better.
Patrick Saxon, Social Media. I may create the content but Patrick creates the magic. Tens of thousands of Twitter, Facebook, Linked In and millions of YouTube views are all because of Patrick's work.
Ailin Kim, Assistant Web Master. Ailin took over The Buzz website and made it fly. Her web skills continue to amaze us.
Ira Kopkin, Accountant. Ira is a former Defense Department auditor who took over our books about nine years ago. Never had any accounting problems after that.
It is an extraordinary group; which makes saying goodbye all the harder. I will miss them.
I also need to thank my wife, Jane. Running a small business is a never-ending challenge, with no set hours and continual interruptions. The fact we have been able to grow and accomplish so much is due to her love and support. This company would not exist without her and I am deeply and humbly grateful.
And I will miss you. The motto of our company is: "Helping media pros get jobs, improve their skills and keep clients happy." These are good goals to dedicate a life. I love teaching and sharing ideas with you. I enjoy spending Sundays thinking about and writing my weekly newsletter. I am challenged every day by your emails and doing my best to answer your questions.
But the time has come to move on.
The reason I'm telling you now is that I want to give you time to get the training you need, my staff time to get ready to move into the next phase of their lives, and me time to wrap things up cleanly.
It is time to say goodbye, but not to our industry, nor to you. I'm looking forward to whatever the future brings – and happy to consider any invitations. In the meantime, I have two great websites and a really killer studio that all need a new home.
Take care, it has been an amazing time. I'm honored that I could share it with you. I wish you all the success in the world.
Stay in touch.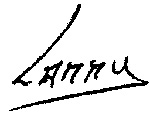 P.S. I am amazed, stunned and humbled by everyone's comments. Overwhelmed, actually. I just wish I could have found another solution. Thank you very, very much for all your kind words.
---
Bookmark the
permalink
.