Tell Stories with Pictures [Video]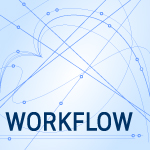 [This is an excerpt from a recent on-line video training: Telling Stories with a Camera, which you can download from our store. You can also access all our training when you become a member of our Video Training Library.]
Before you can edit, you need to record an image. And that takes a camera. The camera represents the point of view of the audience. This means that we can control what the audience sees and how they interpret it by carefully positioning the camera.
In this short video, host Larry Jordan takes us into the studio to illustrate camera angles and working with talent and how to use the combination to tell stories with pictures.
---
Demo: Telling Stories With a Camera
TRT: 6:22 — MPEG-4 HD movie

NOTE: This video may not play inside FireFox, if so, please use a different browser.
Our website offers lots more video training in our store.
---
Bookmark the
permalink
.