149: Telling Stories With a Camera
149: Telling Stories With a Camera
- OR -
Presented: Feb. 4, 2015
Actual In-Studio Demos with Actors
Each week, Larry Jordan presents a live, on-line, video training webinar discussing issues related to video editing and post-production. For a list of upcoming webinars, click here.
Duration: 43:00
File size: 450 MB (ZIP file)
Format: QuickTime movie (HD: 1280 x 720)
DOWNLOAD NOTE: After you complete the store checkout process, you will see a Download Link on the Order Confirmation page. This link allows you to download the product to your computer. You are given four attempts and 10 days to download the file. Since this title is downloaded, a CD/DVD will not be mailed to you.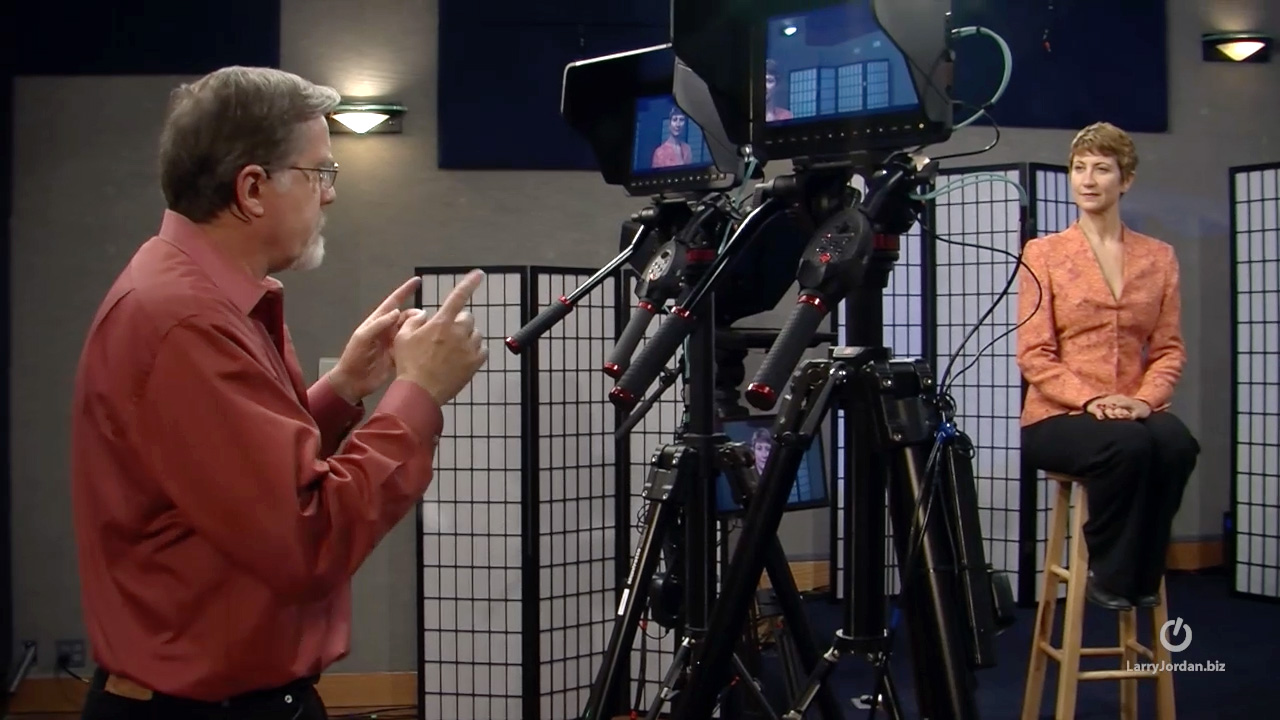 Click to see larger image.
TRAINING DESCRIPTION
Before you can edit, you need to record an image. And that takes a camera. The camera represents the point of view of the audience. This means that we can control what the audience sees and how they interpret it by carefully positioning the camera.
In this video training, host Larry Jordan takes you into the studio to illustrate camera angles and how to use them to tell stories with pictures. Specifically, Larry illustrates – using cameras and actors – how the relationship between camera position, lens angle, actor position and depth of field all contribute to the emotional impact of a shot.
In this webinar, you'll learn:
The 180-degree Rule and explain why it is important
Why "crossing the axis" is bad
The basics of camera positioning
How to "block" (position) actors
How to use depth of field
How to shoot an interview
How to shoot a conversation
How to shoot a dramatic dialog
How to position cameras to make your actors look their best
How changing camera position changes the emotional response of the audience
AUDIENCE LEVEL
This beginning-level session is designed for anyone interested in better using their cameras in video production. It will also benefit editors looking to improve the emotional impact of their shots, as well as educators looking to explain camera angles and actor blocking to their students. These techniques apply to any camera and any video editing software.