QuickTime 7 Pro: Image Sequences
QuickTime 7 Pro: Image Sequences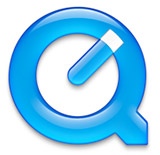 QuickTime 7 is far from dead. In fact,  even today, you can do stuff with it that QuickTime X can't begin to touch. For example, Charles Love sparked this article with a question:
"Could you do an article on the best way to create time lapse clips with Final Cut Pro X?"
There are multiple answers to his question, but here's one that will work reliably every time.
BACKGROUND
Whether you are using Final Cut Pro X, FCP 7, any version of Premiere and, probably, Avid, video editing software is designed for editing video clips, not massive numbers of still images. Most video editors bog down when dealing with thousands, or even hundreds, of separate still images.
The ideal way to create time-lapse video is to shoot it that way in the camera. However, not all cameras can record time-lapse video, though most can shoot time-lapse still images.
That's where QuickTime 7 Pro comes to the rescue. QT7 Pro is only a 32-bit application, which is why Apple moved on to QuickTime X for most movie playback. However, QuickTime 7 is still currently sold and supported by Apple, and it easily creates movie files from individual image sequences.
FIRST NOTE: Click here to purchase QuickTime 7 Pro from the Mac App Store
SECOND NOTE: Click here to read a support note from Apple that explains the installation process.
CREATE THE IMAGES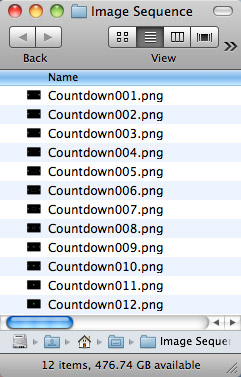 An image sequence is a group of still images, each sharing the same filename, but a different number at the end. In this example, I'm working with twelve different images to create a custom countdown clock. Notice that the file names are identical, except for the sequence number at the end.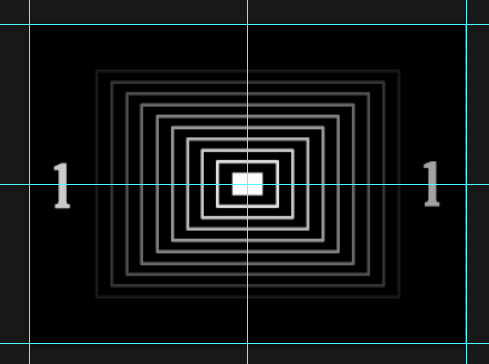 This image sequence can be created anywhere. For example, here, I created it using a sequence of PNG files created in Photoshop. Generally, though, these sequences are created in a still camera that is programmed to take an image every X seconds.
Once the images are recorded, store them all in the same folder. The numbers in the file name indicate the order in which the images will be combined into a movie.
CONVERT THE IMAGES INTO A MOVIE
Once you gather all your images into one place, its time for QuickTime Player 7 to work it's magic.
NOTE: QuickTime Player X can't do this. You must use QuickTime Player 7 Pro to convert image sequences into a movie.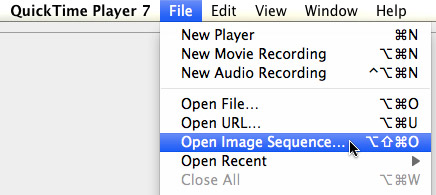 Open QuickTime Player 7 and choose File > Open Image Sequence.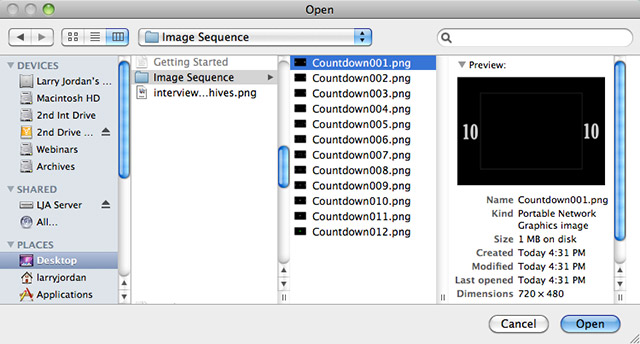 Navigate to the FIRST image in the folder containing the image sequence. In this example, I stored the images in a folder named "Image Sequence." You can name this folder any thing you want.
Once you've selected the first image, click Open.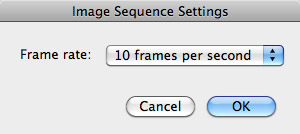 This is the magical part. A dialog pops up allowing you to choose the frame rate you want to assign to these images.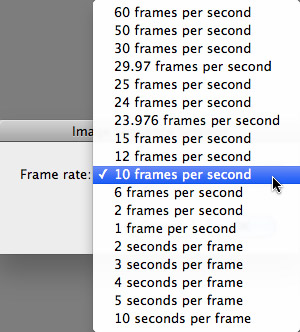 As you move higher in the list, the images flash past more quickly. Select the frame rate that best represents the time-lapse speed you want.
NOTE: You don't set this to match the frame rate of your project. When you import the movie into your video editor, it will render this file to the correct frame rate, while maintaining the playback speed you select here.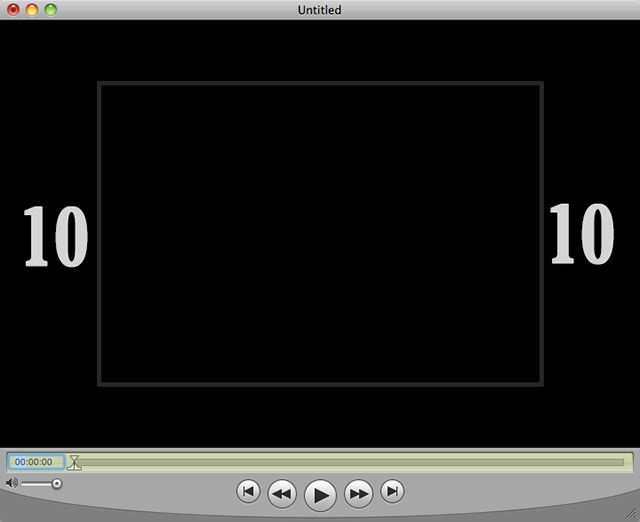 Almost instantly, these individual images are built into a movie file, in the order in which they were numbered in the folder.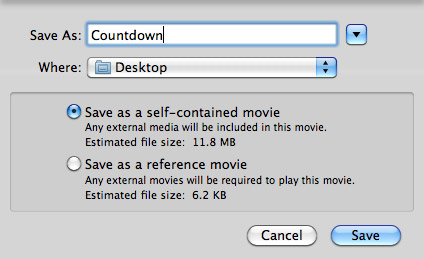 The last step is to save the movie file. Click File > Save As and save the new movie as a self-contained movie.
This QuickTime movie stores your images in the same format you saved them. (In my example, they are saved in Apple PNG format, which is not really a video format but really high-quality.) This means that when you bring this movie into your editor, it will render the file to match your sequence/project settings.
NOTE: Once the image sequence is imported into your editing software, you can still make speed changes to the clip. However, you'll retain the highest image quality if you modify the speed of the images in QuickTime Player 7 during import, rather than after the clip is created and imported into your video editor.
By the way, here's the finished video:  Larry's Countdown
Done. Cool.
Visit our website to see Final Cut Pro Training & more!
---
Bookmark the
permalink
.