Motion 5.x: Add Soft-Focus Depth-of-Field [Video]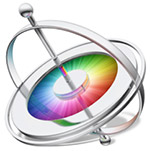 [This is an excerpt from a recent on-line video training: 3D Space in Motion 5.1, which you can download from our store. You can also access all our Apple training when you become a Video Training Library subscriber.]
Motion 5.x creates amazing motion graphics – but it can also be intimidating to editors that are not familiar with how it works — especially, when it comes to creating effects in 3D. Even for something as complex as 3D, the best effects are composed of simple steps that are combined to create stunning visuals.
In this short video tutorial, host Larry Jordan shows how to add depth-of-field soft focus effects to a 3D camera, as well as how to control the amount of focus change you are adding.
---
Demo: Add and Animate a 3D Light
TRT: 5:26 — MPEG-4 HD movie
NOTE: This video may not play inside FireFox, if so, please use a different browser.
Our website offers lots more video training in our store.
---
Bookmark the
permalink
.