How To Turn Night Shift Off or On in Mac OS 10.12.4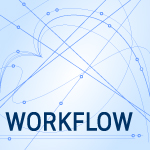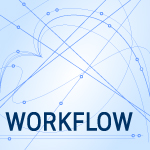 Night Shift is a new feature in Mac OS 10.12.4 which shifts colors toward yellow in the late hours of the night. First introduced in iOS, it enables smoother sleep cycles by mirroring the typical blue tones of night.
However, for editors working on a video project, the last thing you need is for your monitor to display inaccurate colors. Fortunately, Night Shift is easy to turn off, or on. Here's how.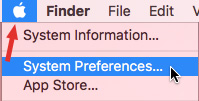 Go to the Apple logo in the top left corner of the menu bar and open System Preferences.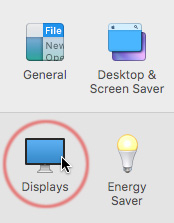 Click the Displays icon.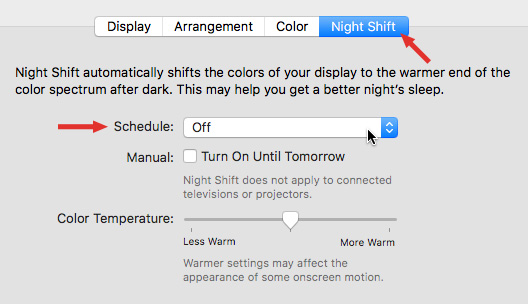 Click the Night Shift button.
Use the Schedule menu to turn on, off, or schedule Night Shift.
When you are done, close System Preferences. Your Mac will remember your choices until the next time you change them.
---
Bookmark the
permalink
.