Apple Final Cut Pro X and SDXC Cards
Larry's Note: This article was written by Michael Powles, a long-time reader. I have not tested this myself, but I trust Michael, which is why I'm sharing it with you.
---
Michael Powles writes:
I came across something very interesting last weekend which I had not seen before. I usually buy 32GB Sandisk Class 10 SDHC cards as I'm worried I might lose one. If it's any larger [and I lose it,] that's a lot of irreplaceable material lost.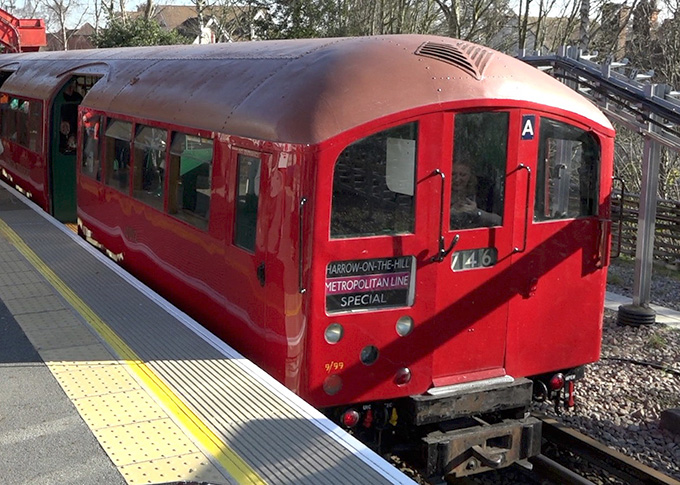 But this time I decided to buy 2 x 64GB cards (SDXC) as I have several events to film this year, starting with a ride on a 1938 Stock Heritage Tube Train from Moorgate to Ealing Common via Amersham last Sunday (see above). This was the stock my father used for his commute, as did I in the late 70's, to go to work on the Northern Line. What a delight! But I digress…
What I have never taken any notice of before is that up to 32GB the cards are SDHC and 64GB and above are SDXC. This seemed to cause FCP X to have an apoplectic fit when trying to import media.
I always copy the contents of the whole card across to an external hard drive, as recommended by your good self, following all your procedures for identifying cards in folders etc. I did this as usual with my 64GB card and noticed an extra folder on the card called XDROOT. This seemed to totally confuse FCP X in that it didn't recognize the folder into which I had copied the card contents – worse it didn't recognize any of my SD card folders on my 2nd drive and started to import every file on that drive, of which there are thousands of video files. ABORT!
I then experimented by only copying the card structure as if it were a 32GB card i.e. without copying the XDROOT folder. After much, whirring, clunking and hissing (to say nothing of the Gin & Tonics consumed) FCP X settled down and behaved normally and all my card folders appeared and I could select just the latest card to be imported. I also noted that if I only copied the STREAM folder from the SD card, which contains all the MTS files from my Sony PXW-X70, then that seemed to work too but is not the preferred way to ingest media.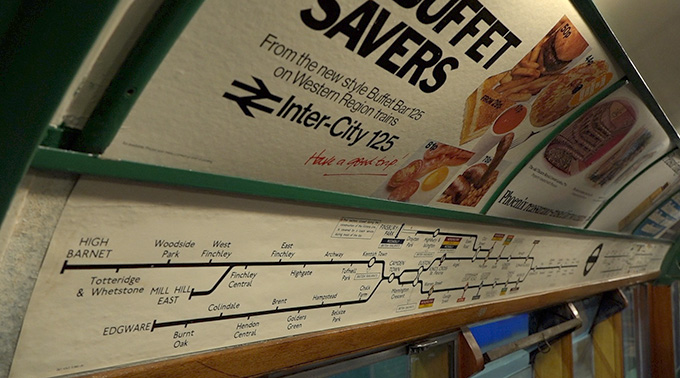 On Tuesday I went to [the BVE trade show in London] and although there was no Sony presence (and a host of other manufacturers were missing, too) I found someone with a Sony camera and asked the same question. They said the XDROOT folder has to do with 'spanning' – recording long takes across several files. But it didn't really answer the SDHC/SDXC question.
Having read your recent article about 'tidying up' one's computer I moved all my Projects on to Drive 1 and footage on to Drive 2. I suddenly have acres of space on my laptop. I also thought that on Import I'd 'Leave in Place' all the footage rather than 'Copy to Library' so the project file doesn't get too huge.
Unfortunately this latest folder would only allow me to Copy to Library, unlike all my other SD Card storage folders. But unlike the other folders it offered me the option to 'Create Archive'. I've never seen this before. I duly did this but then got a bit lost as to what to do next. Is there any reason for this option to appear? Also have you ever come across this 'problem' with 64GB cards? Perhaps you could point me in the right direction.
If this is of any interest to your readers please feel free to edit and use what you want.
---
Larry replies: Michael, thanks for writing this up. There are several questions here. Let's take them one at a time.
What is Create Archive? An archive is a special kind of folder that allows Final Cut to copy one or more media clips into a single location, then prevent it from being easily erased. These first appeared with the initial release of FCP X and was useful when capturing DV media into FCP X.
Apple's help files state:
You can make a camera archive (backup copy) of the contents of your camera or camcorder. (You can't make an archive from a live video signal, such as the signal produced by an iSight camera.) Because you can import media into Final Cut Pro from an archive, archiving the media on your device can be useful if you want to:
Quickly empty the contents of your camera or camcorder so that you can record more media right away, rather than wait for it to be imported into Final Cut Pro.
Import the archived media on multiple computers without having to keep it on the camcorder
Keep a browsable, "near-line" archive of media from a camera without having to import the media into Final Cut Pro
I tend not to use archives, as I prefer all my media stored more accessibly. Also, you can always access the contents of an archive by Control-clicking the archive icon and selecting: "Show Package Contents." The media inside an archive is not altered or compressed, just gathered into one place for simplicity of storage and access.
Be careful to always copy the entire contents of a camera card into a folder on your hard disk. Never copy the contents of a camera card to the top level of a hard disk, that makes FCP X think your hard disk is a camera. Here's an article that explains this in more detail.
Why can't you choose "Leave Files in Place?" The reason is that when you only copy part of a camera card to your computer, FCP X does not have all the metadata it needs to edit a clip. Consequently, it need to make a copy of the source media in order to add necessary metadata and make it editable.
Have I ever experienced this problem with XDRoot? Nope, which is why I'm sharing this article with my readers.
Michael, thanks for writing.
---
Bookmark the
permalink
.