FCP X (v10.1): Import Media & Choose Options [Video]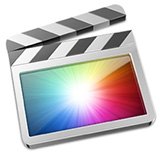 [This is an excerpt from our latest webinar: Media Management in Final Cut Pro X v10.1, which you can download from our store. You can also access all our Final Cut Pro X training by becoming a subscriber.]
Media management is one of the powerful, yet confusing, new features in Final Cut Pro X (v.10.1). In this detailed video tutorial, watch as Larry Jordan:
Defines key media terms
Shows how to create a new library and event
Shows how to import media from an iPhone
Shows how to import media from a hard drive
Shows how to create an import "Favorite"
Explains the different import options and how to decide which import options to choose for your project.
---
Import Media and Choose Import Options
TRT: 16:51 — MPEG-4 HD movie
NOTE: This video may not play inside FireFox, please use a different browser.
Visit our website to see Final Cut Pro Training & more!
---
Bookmark the
permalink
.