FCP X: Using Roles [Video]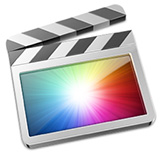 [This is an excerpt from a recent on-line video training: Audio in Final Cut Pro X, which you can download from our store. You can also access all our training when you become a member of our Video Training Library.]
Roles are a very powerful feature in Final Cut Pro X that allow you to control the organization, display or output of clips based upon their function. For example, to display all Spanish titles or highlight all dialog clips. There are five Roles: video, titles, dialog, music and effects.
In this short video, host Larry Jordan explains what Roles are and shows how to use them to organize clips, highlight related clips, hide clips, or switch between different project elements – such as languages – with a single mouse click. He also shows you how to create or delete custom Roles or Sub-roles for your project.
If you've always wondered what Roles are, this video will show you what you need to know.
---
Demo: Using Roles
TRT: 6:48 — MPEG-4 HD movie
NOTE: This video may not play inside FireFox, if so, please use a different browser.
Our website offers lots more video training in our store.
---
Bookmark the
permalink
.