FCP X: Delete Render Files
FCP X: Delete Render Files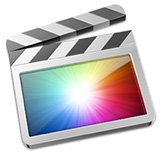 [Note: A tip of the hat to Steve Martin, who first pointed this out to me.]
Final Cut Pro X changed how it manages render files compared to FCP 7. In FCP 7, render files either existed, or they didn't. There wasn't anything to manage until a project was over and you went into Render Manager to delete any unwanted render files to free up disk space.
Final Cut Pro X adds a few shades of gray to managing render files which you should know about.
Let me illustrate.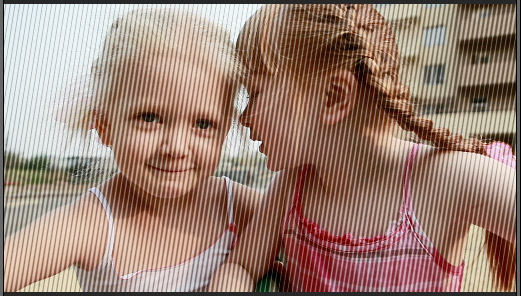 Here, I've applied a Line Screen effect to a clip; which means the clip needs to render.

As you would expect, the orange render bar appears above the clip in the Timeline.

After a few seconds, the render bar is gone as FCP has rendered the effect. Now, here's where it gets interesting. The duration of the clip is six seconds. (There's no magic to this six-second duration, you just need to know what the duration is.)

If I make the clip shorter, no problem. All the render files are retained.

If I return the clip to its original six-second duration, it remains rendered. In other words, FCP X did not delete render files when I trimmed the clip! While you may feel this behavior makes sense, it is not how FCP 7 worked.

However, if I make the clip longer than the original six seconds, a render bar appears only for that part of the clip that has not yet been rendered.
In other words, FCP X is retaining render files, so that if you change the duration of a clip through trimming, you don't need to re-render that which has already been rendered.
While this is a big time-saver, even if you haven't noticed it before, this does mean that render files are stored on your hard disk that are not used in your project. And that is new behavior.
REMOVING RENDER FILES
To remove the render files that you are not using, switch out to the Project Library (Cmd+0) and select the project with the render files you want to delete.
With the project name selected, go to File > Delete Project Render Files. (You can only access this menu from the Project Library.)

You have two choices:
Delete unused render files
Delete all render files
If you simply want to recover disk space, select "Delete unused render files."
If you are done with that project and want to regain the maximum disk space, select "Delete all render files."

When you return to the project, all the render files are gone and you need to render again. The good news is that if you delete render files that you actually need, Final Cut will quickly render them again.
SUMMARY
While it would be nice for FCP X to allow us to see all render files associated with multiple projects at one time, as well as display how much hard disk space is involved, similar to the Render Manager in FCP 7; knowing that we need to manage render files throughout a project can keep us from wasting hard disk space on render files that you will never need again.
Visit our website to see Final Cut Pro Training & more!
---
Bookmark the
permalink
.