FCP X: Create an Import Favorite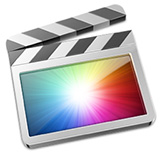 Creating a favorite import location shortcut is easy to do, easy to explain, and it can save you a lot of time when you import from the same location over and over.
But it certainly isn't obvious!
Here's the drill.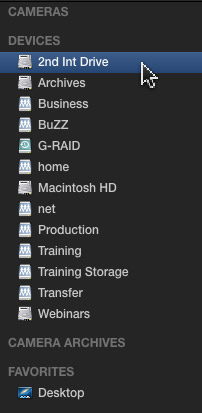 When you open the Media Import window, it lists all your hard disks on the left.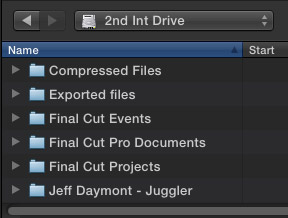 Click the name of a hard disk, and all the folders on the hard disk are displayed in the list on the right. This is great if all you need to do is access a hard disk. But, what if most of the files you need are stored in a folder, in a folder, in a folder inside that hard disk.
You can get to it, but it takes a lot of clicking. There's an easier way – its called creating a import location favorite, or shortcut.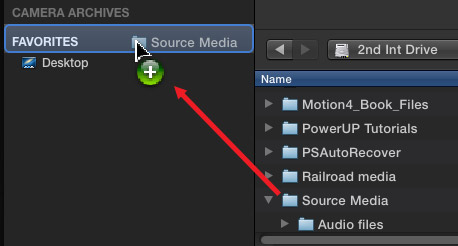 Navigate to the folder you want to create a shortcut for. Then, drag the icon for that folder on top of the word "Favorites" on the left.
NOTE: I have always found dragging icons to be more reliable than dragging the names of folders; though that often works, too.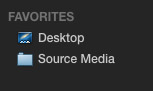 Poof! Instantly, a new shortcut is added to the sidebar! Very cool.
Now, whenever you need to go to that folder, just click the shortcut (in this example, click the words "Source Media").

If you need to get rid of a shortcut, right-click on the name and select "Remove from Sidebar."
Easy. But not intuitive.
---
Bookmark the
permalink
.