FCP X: Change an Edited Multicam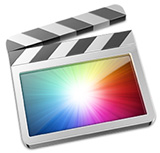 Every so often, I learn about a cool technique that I never knew before. This is a great example.
Last week, I was doing some Final Cut Pro X training for a client's editorial team when I was asked whether you could modify the contents of multicam clip once it was edited with portions removed. The reason this was important to them was that they often needed to edit a performance before the audio mix was complete. Then, when they got the final audio mix, they wanted to add it to the edited multicam clip without losing sync.
"Um, nope," I said.
Wrong. You can. Its very cool and here's how.
SETUP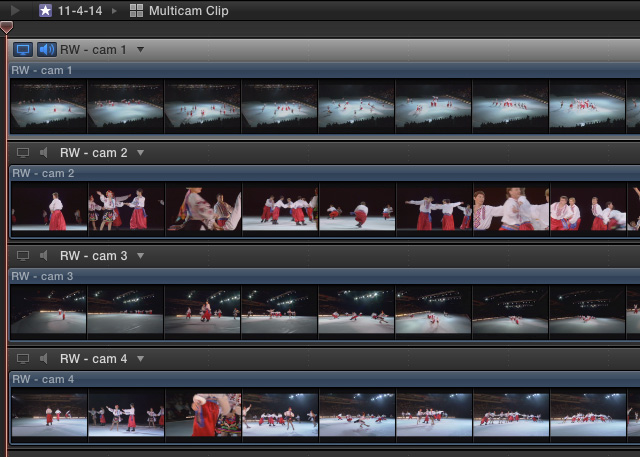 Here's a multicam clip in the Angle Editor in FCP X. (Footage courtesy: Ed Greene and Greene HD Productions (www.greenehdtv.com/))
NOTE: If you want to learn how to build a multicam clip in Final Cut Pro X, read this article.

Add it to the Timeline, then edit it as much as you want. In fact, take some chunks out of it, so that the timing is different from the original multicam clip.
NOTE: In this example, the original multicam clip ran 1:46. Here, I've edited it to 45 seconds by removing sections throughout the piece.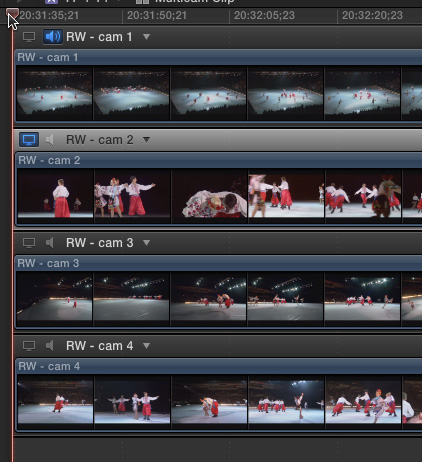 This is the important step. Double-click the multicam clip in the Timeline (not the Browser).
This opens the edited multicam clip back into the Angle Editor.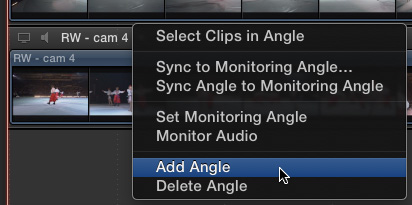 Click one of the downward-pointing arrows to the right of the angle name and choose Add Angle. (You can see the arrow in the screen shot below to the right of "Untitled Angle.")

Drag a new clip into the new angle track. In this example, I'm dragging a video clip. However, this works exactly the same way if you want to add an audio clip, as my client did.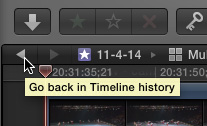 Click the small left-pointing arrow in the to- left corner of the Timeline to return to the Project.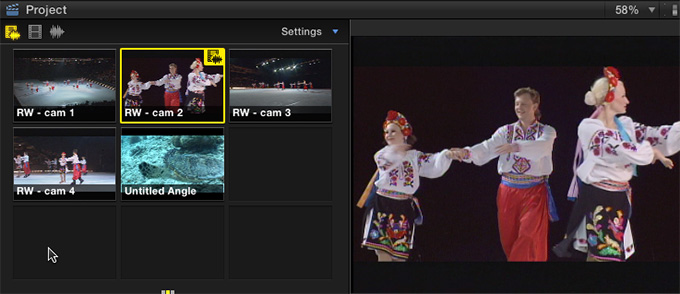 What was four angles is now five. And, the new angle inherits all the edits you made to the original multicam clip. Select the angle that you want – video or audio – as you would any other multicam angle and continue refining your edit.
SUMMARY
The key trick is to double-click the Timeline multicam clip to make changes.  It now becomes very easy to add new media to an existing multicam clip at any time without worrying about whether you need to re-edit your existing work.
You don't. Nice.
---
Bookmark the
permalink
.