FCP X: Add and Modify Audio Keyframes [Video]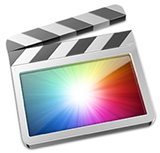 [This is an excerpt from a recent on-line video training: Audio in Final Cut Pro X, which you can download from our store. You can also access all our training when you become a member of our Video Training Library.]
Keyframes indicate points of change during playback. If nothing changes during playback, you never need to use keyframes. However, many times, we need to have audio levels increase or decrease within a single clip. Keyframes are the answer.
In this short video, host Larry Jordan shows how to create keyframes for audio levels in Final Cut Pro X, then how to adjust, reposition and delete them. Keyframes are a basic building block supporting most audio mixes. In this video, you'll learn how they work.
He also introduces the Audio Animation Editor and explains reference waveforms.
---
Demo: Create and Adjust Audio Keyframes
TRT: 8:00 — MPEG-4 HD movie
NOTE: This video may not play inside FireFox, if so, please use a different browser.
Our website offers lots more video training in our store.
---
Bookmark the
permalink
.