Adobe Encore: Button Highlights [Video]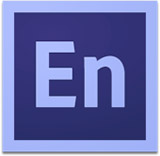 This is an excerpt from a recent PowerUP webinar on Creating DVDs and Blu-ray Discs with Adobe Encore. With the death of Apple's DVD Studio Pro, Adobe Encore is now the "go-to" application for creating DVDs and Blu-ray Discs.
In this Adobe software video training excerpt, I show how to change the colors of DVD menu button highlights in Adobe Encore for menus that were created in Adobe Photoshop. Each button can have three colors, selected from three different color groups. The process isn't hard, but it certainly isn't easy to figure out.
NOTE: You can download the entire webinar here or become a member and access all my video training via my new video training membership.
TRT: 6:44 — QuickTime HD movie
NOTE: This video will not play inside FireFox, please use a different browser.
---
Bookmark the
permalink
.