Changes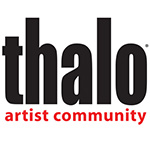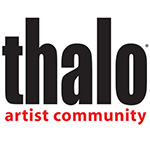 Networking is THE key to success in our industry. It isn't: "who you know." It isn't even: "who knows you." It's: "who knows what you know."
Almost a year ago, I realized that my company needed to change what it was doing. I love teaching, technology, media, and chatting with you. I didn't want to change that – though I happily experimented with different formats, guests, articles and techniques. Over time I realized that the problem was that we were just not reaching enough people. This required marketing dollars, outreach and partnerships that I didn't have.
There was an even more important missing element: everyone who visited either LarryJordan.com or DigitalProductionBuzz.com had the opportunity to learn, but not the ability to connect with other professionals. I was frustrated that I couldn't answer a common question: "I need to find someone who can…"
We needed to get bigger and, if I didn't have the money to acquire someone else, then we needed to be acquired. But I didn't simply want to be acquired, it was important to me that all my websites, training, and subscribers be protected. An acquisition didn't feel right to me if I was the only person that benefitted.
Finding the right partner was really, REALLY hard. There are very few companies that offered the right fit. A little less than a month ago, Heath McKnight, the editor-in-chief of DoddleMe.com, introduced me to Steven W. Roth, the founder and president of Thalo.com. Steven loves business the way I love teaching and we began exploring how we might work together.
We very quickly realized that we had a shared vision for our industry. Both Steven and I have a passion for the arts. And, with Steven concentrating on business, I was free to concentrate on doing what I love: teaching, training, writing and speaking.
I'd like to say this was an easy decision, but it wasn't. Giving up control of a company I'd built from scratch was very, very hard. Saying good-bye to my team was even harder.
But the world of training – and media – is changing. Success comes from partnerships and access to bigger markets and expanded marketing. Media is exploding far beyond its original boundaries of Hollywood and New York films and broadcast television.
As of April 1, we are now a part of the Thalo.com Artist Community. This is a group of websites that share a passion for creativity, the arts and connecting people. Thalo.com is an artist community and networking engine for creative people to be inspired, to connect and to showcase their creativity. Their sister website is DoddleMe.com, a leading online resource for filmmakers, covering news, reviews and tutorials for the video and film industry. Both LarryJordan.com and DigitalProductionBuzz.com are now a part of this community.
What this new partnership means is that everything we've created continues and nothing is lost:
Our Video Training Library continues and will add new material from both Thalo and DoddleMe.com
All the training and tutorials on LarryJordan.com continue and grow
The Digital Production Buzz will continue and I'll continue to host it. (More on this in a bit.)
I now have the time to focus on creating new training, webinars, newsletters and speaking.
Everyone benefits. Plus, Thalo is built upon a foundation of creative professional networking. This was the key element that I needed to add. Whether you are interested in filmmaking, graphic arts, fine arts, museums, or any other creative activity, you'll find someone with similar interests on Thalo. We are in the process of building a seamless interconnected network between Thalo.com, LarryJordan.com, DoddleMe.com and DigitalProductionBuzz.com – because all four sites provide different perspectives on the creative process.
THE DIGITAL PRODUCTION BUZZ

The Digital Production Buzz is very dear to my heart. I've been the executive producer and host for almost nine years. More than 500 shows and 2,100 guests. I really wanted to find a way to allow the show to grow and through our new partnership with Doddle, we have.
Short-term, though, we're going to make some changes. Starting this week, The Buzz returns to an audio-only podcast to give us time to rethink how we want to implement video into the show. We will still be live on Thursday nights at 6 PM – LA time. And, yes, Mike Horton will continue as co-host while we add new folks from Doddle and Thalo.
Longer term, The Buzz will merge into the DoddleMe.com website. Doddle already covers media and The Buzz will strengthen their coverage of filmmaking. Both Doddle and Buzz newsletters will continue, as well as The Buzz program and brand.
Also, I'm delighted to report that The Buzz returns to the NAB trade show for the eighth-straight year. We'll be originating 13 live shows over four days. You'll find all the details at NABShowBuzz.com – which will be updated later this week with the show schedule and guest list. I love covering NAB and can't wait to go back.
The Buzz has an important role to play in our industry, during April, Steven and I want to spend time thinking about the best way for us to play our part.
FINAL THOUGHTS
In today's world it often seems that change is overwhelming. But change is a part of life. With our new partnership, I'm able to preserve our past, while joining a team that allows us to expand into the future.
Coming soon, I'll restart my webinars, create new training and, as I've done since 2004, continue writing this newsletter.
I also need to thank the members of my team. They are an impossibly talented group of dear friends. Personally, I'm going to take some time off between now and NAB. While I'm excited about the future, I need a few days to catch up on much needed sleep.
I began my company fifteen years ago because I believed I could help. Your deeply moving thoughts when I announced that changes were coming reassures me that this was a worthy goal. I am so proud of what we have been able to achieve together. The good news is that this partnership allows me to continue doing what I love.
The future is never what we expect. Sometimes, we get lucky and the future becomes better than we expected. That's where I find myself today. Stay tuned – there's lots more cool stuff to come.
EXTRA READING
Here's my original blog describing why we needed to make this change.
Here's the press release from Thalo.com announcing our new partnership.
Here are my comments at the end of last week's Buzz announcing changes to the program.
---
Bookmark the
permalink
.