August Articles (2014)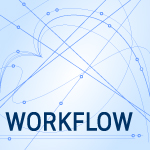 August is a time for vacations and relaxing time-off. Except, well, I didn't read the memo – I was too busy writing articles for my weekly newsletter.
In case you missed them, here's the complete list – sorted by category. Many of these sparked a lot of discussion, so I wanted to share them with you while they were still fresh. There are 30 new articles in total.
NOTE: You can always find the nine most recent articles I've written in the Most Recent Articles section in the middle of my Editing Resources page.
---
SECRET CODES
My article titles use two "secret codes:"
means this is a video tutorial
[u] means the article has been updated with new information since it was first released
Virtually every article has reader comments.
---
COMMENTARY
FINAL CUT PRO X
PREMIERE PRO CC
PRODUCT REVIEWS
MOTION 5
OTHER SUBJECTS
WEBINARS
---
Bookmark the
permalink
.