Master Apple Compressor 4.2
Master Apple Compressor 4.2
High-quality video compression is critical in today's online world. This complete and up-to-date bundle gives you everything you need to compress your audio and video files faster, easier and better than ever.
- OR -
Compress Video Faster – Easier – Better Than Ever
Specs:
51 movies in QuickTime HD video (1280 x 720)
Running time: About six hours
Delivered as four zip files, approx. 3 GB in size
SAVE 40% over these same titles purchased separately
NOTE: For best results, unzip these zip files on a Macintosh computer.


Video compression is an essential skill in today's online world. If we don't know how to compress our media to make our images look good, all the work during production and editing will be wasted. To make matters worse, compressing video seems like rocket science. Whether you are creating simple videos for YouTube, or need to compress dozens of files a day, this training explains everything you need to know.
Start with the entire "Learn Apple Compressor 4.1 Master Collection." These movies cover every significant feature in Apple Compressor.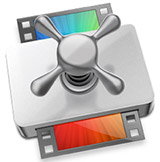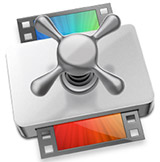 Then, discover key new features in the latest version of Compressor 4.2, learn how to specifically compress professional-grade video for the web and find out what you need to know to compress your video as fast as possible, using the hardware you already have.
Host Larry Jordan has specifically selected these titles for their content and coverage. You can watch these in any order, but Larry recommends you start with "Learn Compressor 4.1" because this title answers all your questions in a very comprehensive and organized way.
TITLES INCLUDED
(Click the name of each title to learn more about it.)
(All titles include bookmarks to help you find exactly the information you need, when you need it.)