Why Do So Many Americans Mistrust the Media? [u]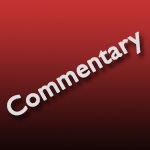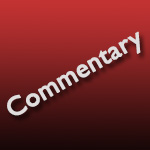 [ Updated Nov. 14, 2016 with more thoughts after reading initial comments.]
There were two themes that struck me forcefully from our recent election: First, was the vast number of people who no longer trust the media. Second, that actual facts are not as important as our belief in what the facts "should" be.
Seeing as the media industry is where we all work, this lack of respect has a direct impact on what we are doing and how it is perceived.
This lack of trust seems to me to reflect the continuous blurring of lines between news to documentaries to docu-dramas to dramas. The boundaries between fact and fiction are almost non-existent.
It also seems that the majority of Americans don't fact-check what they see and hear. Just the opposite, there seems to be a willing acceptance that what we see and hear is, by default, accurate. The truth is what we believe it to be.
Hollywood has long said that viewers are clearly able to distinguish between the fanciful entertainment it creates and the real-world which viewers inhabit when they are not watching movies. I think that statement has been proved false, if it was ever true, by the amount of time, money and intellectual resources put into television commercials and political ads, all designed to persuade, if not purposefully mislead.
Are movies any less persuasive or compelling than a commercial? Does not the reality within a movie extend into the real world? If not, why did Universal build "The Wizarding World of Harry Potter?" Or the incredible growth of cosplay, superheros, and Comic-Con. This leads directly into: "If it is true in a movie, it must be true in the real-world."
What troubles me the most, I think, is that disrespect for the media translates into disrespect for what we do. We are already pressed with decreased budgets and fewer clients. When you combine that with diminishing concern about craft or veracity, you end up with a media environment that rewards sensationalism and dramatic falsehoods; all designed to attract the largest audience.
"Truth" no longer matters, its all about attracting eyeballs and sparking controversy. And its not "our" fault if people believe the false "truth" we are selling. We're just doing what our clients tell us to do.
This is not a good place for us. Its a place that rewards low-budgets and bottom-feeder scripts. Worse, it means that whatever we create is not respected. We aren't changing the conversation, we are reinforcing each other's worst fears.
This descent into darkness did not occur quickly. We each contributed by decisions that seemed good at the time. Bigger audiences are generally a good thing. But something got lost as we chased larger audiences and bigger buzz. We lost our way and we lost our respect.
Its going to take us a while to get out of here. And, I suspect, it won't be easy.
UPDATE: Nov. 14, 2016
After reading many of these comments, I realize that I am less interested in specific candidates and more interested in why fact-checking was not valued? As one commenter wrote, the ability of the Internet to invent its own facts is very scary. Why have accuracy and truthfulness fallen into disfavor? What are the ramifications when we can make up facts to suit our world-view?
I will be moderating comments going forward which focus principally on candidates.
As always, I'm interested in your comments.
---