Why is "Free" Such a Bad Idea? [u]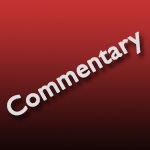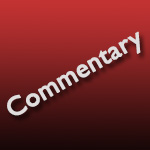 [Update: I wrote this Sunday morning, June 21. Sunday night, The Hollywood Reporter wrote:
"Apple has decided to change course and pay labels for the rights to stream their music during a 90-day free trial. The moves comes after Taylor Swift penned an open letter to the hardware giant, writing that she found the company's insistence "disappointing" and shocking.
"In a tweet, senior vice president of internet services and software Eddy Cue wrote that Apple would pay artists during the 90-day period."

Good for Apple. They should have done this in the first place.
– – –
My original blog is below.
I, like many, was very interested when Apple launched Apple Music last week. But, over the intervening days, I'm become increasingly puzzled at reports that Apple is insisting that, as part of Apple's promotion of the new service, musical artists forgo royalties for the three-month promotional campaign.
First, as a small business, I know what it is like to struggle to keep the doors open. Creating income in today's economy is not easy.
Second, as a small business, I prioritize my bill payments so that small businesses and individual contractors get paid first, because they need the money most. And certainly don't need to be denied payment.
Third, if I create a promotion – say "Free Shipping," I know that I will need to pay the shipping charges for products that customers buy. The promotion offers something free to my customers, but that doesn't mean FedEx or UPS stop expecting payment.
What's puzzling is that Apple has managed to launch an exciting new service and alienate a key group of providers that are most critical to its success.
I've read estimates that the cost to Apple for paying royalties during this three month period is about $850 million dollars; roughly $285 million a month. Apple has targeted 100 million subscribers by the end of the first year, which would generate about $1 billion a month in income. Given the size of that return, why is Apple suddenly becoming so cheap?
This strikes me as a serious case of "penny-wise, pound-foolish."
This morning, as I was thinking about this week's newsletter, musician Taylor Swift published an open letter on Tumblr to Apple about this very issue. She writes extremely well and I wanted to share her thoughts with you.
– – –
I write this to explain why I'll be holding back my album, 1989, from the new streaming service, Apple Music. I feel this deserves an explanation because Apple has been and will continue to be one of my best partners in selling music and creating ways for me to connect with my fans. I respect the company and the truly ingenious minds that have created a legacy based on innovation and pushing the right boundaries.
I'm sure you are aware that Apple Music will be offering a free 3 month trial to anyone who signs up for the service. I'm not sure you know that Apple Music will not be paying writers, producers, or artists for those three months. I find it to be shocking, disappointing, and completely unlike this historically progressive and generous company.


This is not about me. Thankfully I am on my fifth album and can support myself, my band, crew, and entire management team by playing live shows. This is about the new artist or band that has just released their first single and will not be paid for its success. This is about the young songwriter who just got his or her first cut and thought that the royalties from that would get them out of debt. This is about the producer who works tirelessly to innovate and create, just like the innovators and creators at Apple are pioneering in their field…but will not get paid for a quarter of a year's worth of plays on his or her songs.
These are not the complaints of a spoiled, petulant child. These are the echoed sentiments of every artist, writer and producer in my social circles who are afraid to speak up publicly because we admire and respect Apple so much. We simply do not respect this particular call.
I realize that Apple is working towards a goal of paid streaming. I think that is beautiful progress. We know how astronomically successful Apple has been and we know that this incredible company has the money to pay artists, writers and producers for the 3 month trial period… even if it is free for the fans trying it out.
Three months is a long time to go unpaid, and it is unfair to ask anyone to work for nothing. I say this with love, reverence, and admiration for everything else Apple has done. I hope that soon I can join them in the progression towards a streaming model that seems fair to those who create this music. I think this could be the platform that gets it right.
But I say to Apple with all due respect, it's not too late to change this policy and change the minds of those in the music industry who will be deeply and gravely affected by this. We don't ask you for free iPhones. Please don't ask us to provide you with our music for no compensation.
– – –
I especially like her closing: "We don't ask you for free iPhones. Please don't ask us to provide you with our music for no compensation."
Apple could have prevented this entire mess by introducing the new Apple Music and saying: "This is free to all users for three-months, and we will cover royalties to all artists during this time." The music industry would have been amazed and fully supportive.
Musicians deserve to be paid for their work – music is more than a commodity to be consumed, it is also their means of livelihood – and Apple knows better. Now, Apple has a mess on their hands – and cleaning it up will take a while.
From here, this feels like the same short-sighted, Apple-centric decision-making that resulted in the incredibly botched launch of Final Cut Pro X. At the time, Apple told me they had learned their lesson. Now, it seems that perhaps not.
At a minimum, Apple needs to do the right thing and pay royalties starting from the first day of the service.  Its not like they can't afford it.
Let me know your thoughts.
---