Webinars: The Search For a Better Solution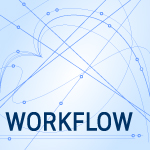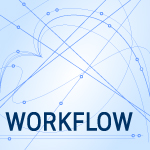 Well, I have a pretty good idea of what doesn't work. What I haven't figured out what DOES work. So, consider this blog as a report on a "system in progress."
BACKGROUND
Every week or so, I produce a live webinar focused on teaching something related to software or the media industry. In the past, we've used Adobe Connect, which we found exceedingly limiting. When we had our video production studio, we used a full production switcher and Telestream Wirecast. Now that we are in our new, studio-less offices, I'm using Citrix GoTo Webinar.
I like doing live webinars because it allows me to interact with everyone watching and, also, decreases my pre-production time. (And, truthfully, there's nothing like the deadline of a live show to focus myself on getting the job done.)
However, the problem with both Adobe Connect and GoTo Webinar is that they support audio from either the computer or my microphone, but not both. This makes is very difficult to do anything with audio or audio software, which requires combining both computer audio and my microphone.
In fact, it makes it impossible. Which is a shame, because I really enjoy teaching audio.
OPTION 1 – PRE-RECORD
Last week, I pre-recorded my webinar, which presented Audio Fundamentals in Final Cut Pro X. This allowed me to spend extra time getting the audio mix exactly the way I wanted it, as well as fine-tuning my presentation. (In fact, many people commented on how much they liked this session.)
The problem was that when I posted the finished, compressed video to my website, about one-third of the webinar viewers were not able to watch it because the server ran out of bandwidth creating a very stuttery playback.  Sigh… I hate when stuff like this happens.
So, while the content was excellent, our distribution system was inadequate, for which I apologize.
OPTION 2 – PRE-RECORD WITH CLOUD STREAMING
In talking with my web programmers after our webinar this week, they told me we could post the pre-recorded video to the same streaming server we use for our Video Training Library. This should allow more people to watch, without the bandwidth constraints we had last week.
The benefits to this approach are:
It is a known technology and streaming service and should work for up to 1,000 viewers
The negatives are:
It is not live, which means I lose the interactivity and chat of GoToWebinar
It requires more programming help to set up than simply posting to our website
Pre-recording a webinar takes more time and effort than presenting it live
Still, pending more investigation, this may be our best option to provide the greatest control over the quality of final playback and yet reach a large audience.
OPTION 3 – WIRECAST
Last week, the folks at Telestream contacted me to ask if I was interested in reviewing the latest version of WireCast – version 8. I like WireCast, so I said "Yes!"
However, this also made me realize that, perhaps, WireCast would work to provide both audio and video as part of a live presentation. The key, as with all streaming applications, is whether it can mix both computer audio and a live mic. I'm working with the team at Telestream to see if we can use the system for this purpose.
If I was using just  a single camera and mic, or a full production studio, streaming would be easy.  The problem is that we are in the middle: more than a single camera and less than a full facility, needing to mix audio from two sources, plus stream the computer screen.
DISTRIBUTION IS A PROBLEM
However, there's one more complexity. Sending a live stream to a large group of webinar viewers means that we need a content delivery network (CDN). I don't have enough bandwidth here at the office to support more than one viewer. Some sort of a CDN is necessary to take the signal I originate here, then expand it so that multiple people can log on and view it without a loss in quality and with smooth playback around the world.
So, this week, I'm chatting with my programmers again to see what CDN we should use. We currently use Amazon CloudFront for our Video Training Library, but I'm not sure whether this handles live streams, or simply on-demand video.
We could use YouTube or Facebook, but, frankly, I prefer a system with more control. Both YouTube and Facebook have ulterior motives behind supporting live streaming, which I would prefer to avoid.
We also need to resolve the issue of audience questions and a live chat. This is built-into GoTo Webinar, but would need to be added to any ad hoc streaming system we create.
So, as I said at the beginning, this is a report "in progress." I'm curious about your thoughts on WireCast and what CDNs we should consider.
And, as always, I'll keep you informed about what we are doing.
---