Beware the LTO-7 Marketing Hype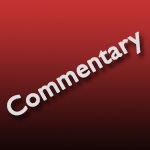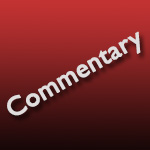 LTO is the industry-leading, tape-based archiving solution for media and other digital assets. The current version is LTO-6, with new versions arriving every 18 months or so. The next release will be LTO-7.
Tim Jones, CEO of TOLIS Group, sent me the following caution:
I just wanted to share with you that the LTO-7 specs have been finalized and LTO.org is pushing out marketing-faced announcements. As usual, they're touting the mythical 2.5:1 compression numbers instead of the real, native values.
They are claiming 15 TB per tape and 750MB/sec. Unfortunately, they are hiding the caveat of "assuming 2.5:1 compression" deep in the marketing statements. The reality for the TV, film, and music industries is 6 TB per tape and 300 MB/sec. So, as people start "discussing" LTO-7, you've got the facts straight going in ;).
We don't have expected availability for consumers or pricing yet, so "don't touch that dial!" In fact, we haven't even received the first engineering samples and using LTO-5 and LTO-6 as models, public availability is usually 10 to 15 months after we get those and work through the bugs.
When I asked Tim if I could quote him, he replied:
You can attribute me. Even without their unrealistic numbers, the native 6 TB per tape at 300 MB/sec is still very much worth getting excited about.
Larry adds: Personally, I'm a fan of the LTO format and recommend it to others. However, because media files are already compressed, as compared to a text file or spreadsheet, they can't benefit from the additional compression offered by LTO tape.
While LTO-7 offers additional speed and storage when it ships, as with all things tech, when the marketing spin starts, you need to be able to separate legitimate, useful figures from flights of fancy; which is why I wanted to share Tim's cautions with you today.
If Tim's estimates are correct, we should see shipping LTO-7 products during the first quarter of 2017. (NAB 2017, perhaps??)
---