Upgrading Graphics Cards for Older Macs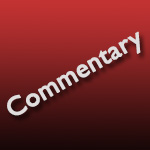 Lee Walkup started me thinking about graphics cards when he wrote:
"How about an article on how much graphic card power is enough? Is there any way to use a more powerful graphics card with an iMac (or MacBook Pro) using a Thunderbolt external PCIe expansion chassis? …I have wondered how the newer iMacs and MacBook Pro machines are handling effects and 4K video with the graphics cards Apple offers."
First, in thinking about new systems I realized that current Mac hardware has significant improvements in a number of areas in addition to GPU speed. For video customers interested in better performance, a new Mac offers not just faster CPUs, faster GPUs, and more VRAM, but additional enhancements like better battery life, advanced trackpads on laptops, and Retina displays. In addition, for video editors working with RED, the latest version of FCP X includes GPU-accelerated RED RAW processing plus support for the external, Thunderbolt-connected RED ROCKET card.
Then, I started thinking about upgrading older systems. For example, can an externally-housed GPU be accessed by the OS on an iMac or MacBook Pro and, if so, whether this would be a worthwhile interim step for an audio or video editor to consider while they are saving their pennies to buy the latest system?
NOTE: Older Mac Pros can easily change one GPU card for another. I wasn't considering these systems for this article.
In researching this answer, I learned that Apple does not provide external GPU support over Thunderbolt in OS X. So that rules out an easy upgrade using off-the-shelf supported solutions. Also, if we look at the cost an expansion chassis that's large enough both physically and with enough electrical power for a beefy GPU combined with an external GPU card itself, the performance benefit is probably not a good investment versus buying a new system.
As always, I'm interested in your comments.
---