Thoughts on Western Digital and ATTO Announcements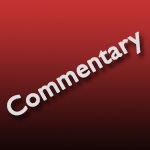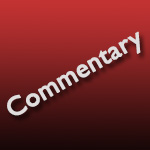 [ This editorial first appeared on the Oct. 29, 2015 edition of the Digital Production Buzz.]
Two industry announcements this week caught my eye.
The first was the announcement last week from Western Digital that they have acquired the third-largest manufacturer of flash memory in the world, Sandisk Corporation, in a cash and stock deal worth $19 billion.
Western Digital has acquired a lot of technology lately: Hitachi Global Storage in 2011 (HGST made hard disks), a 15-year licensing deal for flash memory with Toshiba earlier this year, and now SanDisk.
As Connectics Communications wrote in their newsletter today: "Hard drive manufacturers such as Western Digital are faced with an evolution in the IT industry as flash storage becomes more and more desirable, and the need to diversify their storage portfolio becomes vital as hard drive sales slowly decline."
"Acquiring SanDisk instantly expands Western Digital's foothold in the non-volatile NAND flash memory industry, and gives them access to a segment of the consumer data storage market they weren't a part of before."
For everyone creating media, storage is FAR more critical to our projects than the computer we use. With this recent announcement, our storage options are likely to become more limited, but a greater integration of flash with spinning disks.
Another announcement that I found intriguing was a press release from ATTO Technology highlighting their products that support the simultaneous demands of 8K or 4K editing, real-time video processing, CGI and visual effects, as well as the needs studios have for multiple simultaneous Ultra High-Definition video streams.
These new ATTO devices support Thunderbolt, Fibre Channel, or SAS, and provide network speeds up to 40 GigaBITS per second. ATTO has a long-standing and well-deserved reputation for high-quality connectivity products. What struck me were the incredible data transfer speeds we now take almost for granted.
As someone who began his computer career with a single-sided 8″ floppy disk, it always surprises me just how far we've come.
---