Thoughts on Using 360/VR Successfully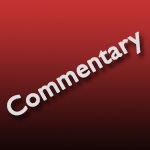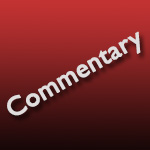 We've all heard the hype of VR: "It will replace filmmaking as we know it." Balderdash. VR will no more replace traditional filmmaking than TV replaced movies. Or that streaming services will replace the broadcast networks.
They will co-exist; albeit uneasily. Instead, the key thing I learned is that VR doesn't need to "replace" something in order to be successful. Social media didn't need to replace something to attract an audience; all it needed to do was showcase its innate strengths.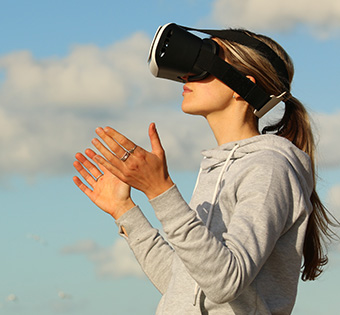 Those of you who have listened to my interviews on the Digital Production Buzz podcast know that I am skeptical about VR. However, over the last two weeks prepping my "Introduction to 360/VR" webinar, I had a chance to rethink my opinions on VR.
And, I think that we are asking VR the wrong questions. Instead of asking: "How will you replace film?" we need to ask: "What do you do well?" Yes, you can take any camera underwater, but you'll have the most success if you use a camera that is designed for underwater shooting.
So, let us ask: What is VR designed to do really, really well?
And the answer is that it puts the viewer right in the middle of an experience. This is no small thing, it's something that film has to work very hard to recreate. If we focus on the experience, rather than the story, we start to discover ways to work with 360/VR that also lead into the strengths of most filmmakers.
WHY SHOULD WE CARE?
If you have more clients and projects than you can handle, you don't need VR. However, if paying projects are scarce on the ground, or your existing clients are asking: "What can you do for me that's NEW?" VR can be a useful addition to your portfolio. Ignore, for the moment, whether we can tell stories with 360/VR. Focus, instead on whether you can make money from it.
360/VR doesn't replace what you are doing now. It supplements it in a variety of complimentary and divergent ways. We already know the techniques and technology of standard digital media production. We just need to master a new way to deliver content.
There are three types of VR:
Interactive. This requires a massive amount of computer programming. Interactive VR allows us to move through space and walk around objects. The best example is video games, which are all computer generated.
Cinematic VR. This seeks to replicate traditional film using VR technology. This gets the most buzz, yet with the least traction.
360/VR (and its close cousin: 180/VR). This puts the viewer inside of a large sphere to experience the surrounding environment (up/down along with left/right). 360/VR has the most appeal to filmmakers because it builds on what we already know.
Within 360° VR, there are four additional terms you need to know:
Stereoscopic. Creates a video with depth (3D) by recording separate, slightly offset, videos for the left and right eye. Both images are then saved into a single video file. Stereo files require a head-mounted display (HMD) to view.
Monoscopic. Creates a video similar to standard video (2D) by recording a single, 360° panoramic view. This format can be viewed on an HMD, computer or mobile device.
360° VR. This is a stereo or mono image that covers a full sphere (360°) where the viewer is standing inside the center of the sphere. This allows the viewer to feel they are in the middle of an environment.
180° VR. A stereo or mono image that only covers one-half of a sphere (180°). This format saves on bandwidth and simplifies online playback. This format is supported by many social media outlets.
I want to focus on this last type, 360/VR, because it has the most relevance for filmmakers. We refer to this a VR, "virtual reality." But, actually, there's nothing "virtual" about it – any more than shooting a video creates "virtual reality." We are using traditional video cameras to record a different way to represent the world we live in. And in such, there's opportunity for traditional filmmakers.
STRENGTHS AND WEAKNESSES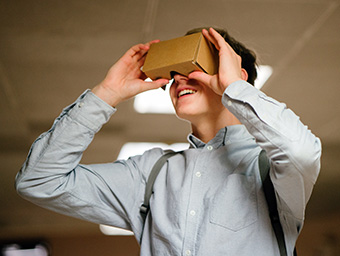 Let's start with the strengths of 360/VR:
360/VR can create immersive visual experiences
It uses production and editing tools that are familiar to most filmmakers
It is similar to staging theater-in-the-round
It requires a minimal investment to get started
It can be distributed over YouTube and other social networks
Monoscopic VR can be viewed on computers or mobile, without requiring a head-mounted display (HMD)
However, 360/VR also has significant weaknesses:
It lacks the viewer "control" of traditional filmmaking. Think of how we use wide shots, close-ups and depth of field in a traditional film to control what the audience sees and feels. 360/VR has none of these.
It requires thinking like a theatrical, not film, director
It requires a different way of shooting and staging actors
It requires cameras on tripods or with lots of stabilization because moving the camera and hand-held shots cause motion sickness
It requires a much slower pace of editing
It requires much more storage space than most video formats
Stereo 360/VR requires a VR head-mounted display (HMD)
The closest example I can think of to describe 360/VR is not film but theater-in-the-round:
The audience is surrounded by the actors
The creative effort is made in rehearsals, not performance
Crew and gear need to be totally hidden during performance
Once the performance starts, everything plays out live
You don't move the audience closer to the actors, you move the actors closer to the audience. The camera is stationary.
My biggest hurdle in thinking about 360/VR was shifting from seeing the world through a frame, to watching something happen from the middle of a sphere. In film, we move the camera to the edges to get good shots. With VR, the camera goes dead-center.
My second biggest hurdle was that, with video, we control what the audience sees by where we point the camera. With VR, we are building an environment which allows the audience to look anywhere.
The technology of 360/VR uses the craft of film and video production; but its content takes its craft from the stage. When working with 360/VR, we need to use the tricks of stagecraft, not film production, to make sure the audience sees what we want them to see, when we want and where we want.
THOUGHTS ON PRODUCTION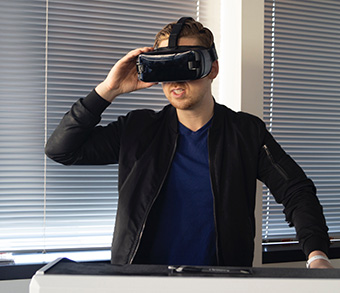 I'm not an expert on shooting 360/VR. But, based on my experiences shooting VR for my webinar, I've learned a number of lessons:
Think of 360/VR more like live theater than film. You no longer move the camera, you move the actors.
Put the camera at eye-height for best results. 360/VR works best when it emulates what you see when standing and looking around.
The 3D effect is lost at about 20 feet. Personally, I get greater distribution with monoscopic images; even better, they don't require and HMD to view, so I mostly shoot monoscopic images.
Keep key talent 4 – 10 feet from the camera. 360/VR uses wide angle lenses; so keep your talent close.
Hold on shots longer – 10 seconds at a minimum. You are shooting environments, not dialog. Slower cutting allows more time to examine the environment the camera is in. Most of my shots run more than a minute.
Use a tripod. Hand-held shots cause motion sickness. Tripods are similar to how we see – when we want to carefully watch something, we hold our bodies still.
Be careful of hard cuts. Soft wipes are more effective. This is because you are changing an image in a sphere, not a flat screen.
SUMMARY
VR was initially pitched as a replacement for traditional filmmaking – principally to generate initial interest in the format. But, VR isn't film. Worse, thinking that VR IS film forces the format to be what it isn't.
But what 360/VR can do really well, is put the viewer in the center of an activity and enable them to have the experience of actually being there. This ability to create experiences is yet another tool we can offer to clients or use to develop new programs directly for our own audiences.
NOTE: To learn more about what I learned about 360/VR, watch this webinar.
As always, I'm interested in your comments.
---