Thoughts on the Eve of CES 2015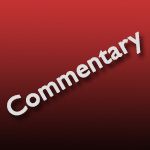 CES 2015 officially opens tomorrow. Today, however, was filled with press conferences and new product introductions. I spent today attending press conferences and wandering thru the South and Central Halls as exhibitors scrambled to get everything ready for tomorrow's opening day.
The first thing that struck me, as I was strolling about the Halls, was the hundreds of companies that I've never heard of. CES is expected to draw 160,000 visitors – which is almost double the size of NAB.
I thought NAB was big, but it pales in comparison to CES. The Las Vegas Convention Center – all three Halls – is full. So is the Sands Convention Center. And the Mandalay Bay. And the Venetian. Parking lots are filled with demo tents the size of small countries. Registration is so vast you can get your badge at one of 42 different locations around Las Vegas, beginning with the airport.
Seriously. CES is HUGE.
It is impossible for one person to see everything; you couldn't jog past all the exhibits in less than three days, much less talk to anyone. So, I don't presume to "have the pulse" of the show. But, I do have some thoughts on media, which follow on my earlier blog about looking at 2015 through the lens of 2014. (Click here to read.)
4K
First, 4K is everywhere. I fully expect someone to announce a 4K wrist-watch. It is now called UHD (which is 3840 x 2160 pixels). This is an ideal format because it can display higher resolution images as well as provide an easy way to view 1080 media using simple pixel doubling.
Naturally, as Samsung illustrated in their press conference, something simple and easy needs to be "improved." So, Samsung announced "SUHD." This variation allows for:
Higher resolution displays – up to 4K
Higher dynamic range – similar to Dolby Vision, which I wrote about earlier this year
Higher image quality
Richer, more saturated colors
NOTE: I found it interesting that while Samsung lead their press conference by talking about their phones and tablets, they actually demoed their new 4K monitors and kitchen appliances. And, when the actual product reveal of their newest television monitor slowly glided on stage, you would have thought from all the lights, sound, music and fireworks that, at a minimum, they were announcing intergalactic communication directly with ET, instead of another TV set.
Thinking of 4K monitors, Sharp was touting 8K monitors. In fact, they demoed an 8K monitor next to a 4K monitor in their booth. Personally, from ten feet away, I couldn't see a difference. But the 4K monitors looked great – provided sharpening was kept to a minimum.
NOTE: Sharp says that NHK (Japan) will start broadcast trials of 8K images in 2016. I can't begin to imagine how much compression that image will need to go through before it reaches the home; and how much of the original quality it will retain when it gets there.
Thinking of distribution, Dish Network announced a new OTT (Over-The-Top –  the latest buzz word that means video distribution via the Internet) service that allows you to get your favorite programs via the Web for about $20 a month, without needing to subscribe to cable. Dubbed "Sling TV," it will be released in a "few weeks" and could radically change the distribution of television content. This is something I will be watching closely because all of us could benefit from broader access to distribution.
THE "INTERNET OF THINGS"
Everything is getting connected. Volkswagen demonstrated their new e-Golf, the "most completely connected car on the planet," according to VW. It will support Car Play from Apple, as well as a similar offering from Android, as well as VW's own internal electronics package. You get to choose which one you want for the same price.
Vendors all over the show floor showed things talking to other things via the web. While I can see the benefit of this in the abstract – use your web browser to tell your car to start warming up on a cold morning – if my refrigerator starts talking to my bathroom scales, I'm gonna pull the plug on both of them.
Still, walking the show floor showed just how far the industry has come in getting different devices to talk to each other. What is less clear, is whether there are sufficiently robust device communication protocols for this interconnectedness to be actually useful, or just a killer demo.
EVERYTHING IS WIRELESS OR WEARABLE
BlueTooth is taking over all kinds of short-range communications, from audio speakers to mobile devices. You would think, from all the shouting, that the concept of running a wire from Point A to Point B is positively medieval technology.
Thinking of wireless, Epson today announced a flock of new wearable devices, targeted at sports and fitness fans. They did everything from measure heart rate for runners to tracking the smoothness of a golf swing. These devices will be shipping "in a few months."
MORE COOL TECHNOLOGY
Thinking back to VW, gaming has come to car driving. A new technology demo that VW provided at their press conference showed a large monitor inside a new Golf that connected to a 3D camera, mounted in the roof. The camera was able to read hand gestures from the driver so that you could, for example, adjust the volume of the radio by waving your finger in the air. Wave two fingers and you could change the station.
Curved screens are the new "cool." Whether I was looking at large monitors from Sharp and Samsung, or curved phones from LG, "bendable glass" seems to be the new thing.
Oh! Then there was a press conference from a company looking for funding for a device that was a cross between a Segway and a skateboard. Able to run about ten miles per battery charge, weigh less than 25 pounds and look like a Mad Max skateboard with cool blue lights. It was a Hoverboard for people that like to move fast without floating.
SUMMARY
This is a consumer show, so everything is focused on the end result – viewing movies, as opposed to creating movies. Not all this gear is shipping. In fact, much of it is still several months away from release. But it was fun to see the overwhelming variety of ideas and excitement, even if a lot of it felt like a cool idea looking for a market.
Still, when it comes to getting a glimpse of the future, CES is a great place to look.
---