Thoughts on the 2015 NAB Show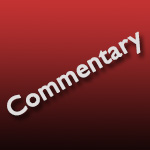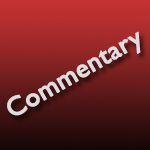 The annual NAB Show always makes me think. This year was no different – the show allows me to reflect on where our industry has been, where we are and where we seen to be heading. Its been a difficult few years for many of us. We were more focused on holding on than looking ahead.
As part of our NAB coverage, my podcast – Digital Production Buzz – allows me to talk with virtually every CEO, VP Marketing or product manager of every major company in production or post that is focused on the small-to-medium-sized media business and share those interviews with you.
NOTE: For a complete list of our more than eighty interviews, visit: www.NABShowBuzz.com.
NO REVOLUTION REQUIRED
Companies often like to talk about their products as "revolutionary." But constant revolution is exhausting; too many changes too quickly makes adapting to the latest technology difficult. For example, look at the hoohah surrounding converting from standard USB to USB-C – or the trauma a few years ago moving from FireWire to Thunderbolt.
Camera manufacturers are suffering from this "too quick" evolution. With new cameras coming out every six months, there is a decided trend in the industry to hold off purchasing new cameras because by the time you buy and it gets delivered, the camera is already out of date.
JVC and I had a conversation about this on The Buzz. It is a tricky balance between staying on the edge of technology, yet not moving so quickly that you leave customers behind.
Video codecs are worse – like kudzu, new codecs are cropping up everywhere. Developers are challenged to find ways to improve image quality without making everything we are using today obsolete. The latest major codec – H.265 – is hovering on the horizon, but not yet taking the world by storm. I expect that to change before the next NAB.
Still, change is a constant and whether we like it or not, we all have to adapt.
PRODUCTION
Traditional camera manufacturers, like JVC or Sony, don't like it, but companies like Blackmagic Design and AJA are now part of the camera brotherhood. (For example, Blackmagic now has seven LINES of cameras.)
Cameras are getting physically smaller, while resolution is getting bigger.
Shooting 4K is now accepted as a standard production technique, though distributing 4K to the consumer is still rare and expensive.
RED announced their new 6K Weapon – though why they felt they needed to highlight its features using a serial killer, or even give it a name like "Weapon," puzzles me. Seems to fly in the face of the need to increase safety on set. Still, the lines to see it wrapped around the booth.
JVC cameras are now talking wirelessly back to the video village, as well as recording locally.
And thinking of recording camera images, Atomos dominated the signage competition with their new Shogun line of 4K digital video recorders. In addition, Cinedeck, AJA, BMD, Sound Devices (using their new "Video Devices" name) were all showing new digital recorders.
PR reps outdid themselves this year launching waves of new product announcements. Apple had three. Sound Devices had eight. Atomos had eleven. Blackmagic Design had 38. Adobe had too many to count.
Camera support vendors are scrambling to support ever smaller cameras. Miller, O'Connor, Manfrotto, and Sachtler all showcased new products to support smaller cameras.
And drones dominated the entire South Upper Hall. Who knew that Arri Alexas could fly?
Nothing revolutionary, but all helpful in extending what we are doing now into the future.
POST-PRODUCTION
Avid announced a free version of Media Composer – something it should have done a while ago – plus better integration with ProTools – something that was needed a LONG while ago. Avid Everywhere continues to gain steam integrating Avid's products and user base. Learn more here: http://www.avidblogs.com/nab/.
Adobe announced a product "reveal" – which is not the same as an announcement – covering Premiere Pro, After Effects, Audition and the rest of their audio/video applications. Learn more here: http://www.adobe.com/go/dva_whats_new.
Apple announced and released new versions of Final Cut Pro X, Motion and Compressor. Learn more here: http://www.apple.com/final-cut-pro/whats-new/.
Boris FX acquired Imagineer Systems and is incorporating Mocha into Continuum Complete. Learn more here:  http://www.borisfx.com.
NAB is too pricey for most plug-in developers, but Digital Anarchy, Boris FX, Coremelt and others in the Plug-in Pavilion were busy displaying new eye candy for all of us to dream about during the coming months.
MY THOUGHTS
What I was struck by most, however, was the growing realization on the part of many vendors that we are having a harder and harder time keeping track of all the elements in a project.
Infra-structure, media asset management, media archiving, collaboration, storage, and shared storage conversations, products, and demos were everywhere. And you couldn't throw a dead cat without hitting a vendor touting a product that integrated The Cloud in some fashion.
I am not a fan of The Cloud; my concerns revolve around bandwidth and security issues – both of which are gradually getting addressed in new products. But that hasn't stopped folks from trying to find new ways to acquire / collaborate / share / review / distribute / store / archive on The Cloud. I'm curious to see how many of these folks will be around next year.
It was a year of innovation, not revolution. Of improving and extending current products and testing new ideas to see which ones will catch fire. No one wants to be left out – though very few have any clear idea of what new products will ignite the market.
There is a strong push to higher resolutions, without any clear understanding of whether viewers can actually see the difference. We need more time for post-production teams to figure out how to manage, store, and access all these extra pixels. (We won't get it, but that doesn't mean that more time wouldn't help.)
It was a year where how we manage our media was just as important as how we create it in the first place.
As Charles Dickens wrote: "It was the best of times, it was the worst of times." But the good news is that, finally, it was exciting times. And after the last few years that was good to see.
---