Thoughts From BVE 2016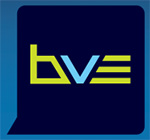 BVE Expo is the UK's largest industry trade show strategically placed half-way between IBC in September and NAB in April. Located in London, it also feels geographically halfway between Amsterdam and the US. I've attended the show the last several years and enjoy it a lot.
With more than 300 exhibitors and 15,000 projected attendees, BVE is a show you visit to get your hands on the gear and learn. While there are always new product announcements, this isn't a "new product" show. I enjoy wandering the aisles and discovering, yet again, how much more there is to learn about the technology in our industry.
Here's a series of unrelated nuggets that I picked up during my visits.
HDR
HDR (high-dynamic range video) is not just a camera or monitor, its an entire workflow. However, the standards for HDR – especially in monitors – are still evolving. Here's what you need to know now.
You can shoot HDR-ready material today — just record in RAW or LogC format. While this means that you need to allow time for color correction when your project is complete, as long as the media you are shooting is 10-bit, or greater, RAW files, you are fine. This is a great way to preserve assets you shoot today so they can be repurposed when HDR finally reaches the home – probably by Christmas this year.
NOTE: Rec. 709 files have the color LUT baked into the video and clamp white levels after only six stops of dynamic range. You can covert these to HDR, but they won't look as good as if you shot the material in RAW format. Rec. 709 is the color standard for HD.
There's a new moniker coming called "Premium UHD." This marketing label/standard for TV sets requires a minimum a display of 10-bit color, 4K resolution and HDR. This first appeared at CES, we'll see much more at NAB.
The HDR workflow requires:
A camera shooting RAW or high-dynamic range video (10-bit or greater)
NLE software that supports editing HDR (Premiere does, FCP X doesn't)
A graphics card that supports HDR (AJA and Blackmagic Design do, Mac computer monitors do not)
An HDR-compatible monitor (this is the murky part)
HDR monitors are VERY scarce and very expensive. Expect this to change – at least in terms of choice, if not price – at NAB. Ari was showing 4K HDR in their booth on a Samsung monitor and it was lovely. Really, really lovely.
There are at least two competing standards for HDR display: Dolby Vision, SMPTE, and, if I remember correctly, one the BBC supports. There may be others – the key is that the specs for monitoring HDR are evolving; don't buy a monitor unless you can afford to lose your investment if the spec changes. I expect this to be fully nailed down by the fall.
CAMERAS
The show was filled with lots of cameras – and lights. I didn't specifically count, but there must have been more than 100 different camera models on display from all the major vendors – except GoPro.
The new Arri Alexa LT is very impressive, extremely high-quality, multiple frame rates, less than 3 pounds without a lens.
Finally saw a Phantom high-speed camera from Vision Research. 1,000 frames a second at 4K resolution; even more ridiculously fast when shooting HD. And it's sensor did not need a whole lot of light. The Phantom has two "sweet spots" for its ISO setting: 800 and 5,000. An ISO of 5,000 means we can shot stunning slow-motion using less than 1,000 watts of light.
Saw some lovely underwater camera housings from Nauticam that looked just like enlarged cameras – all the controls were on the housing. Cases were good to a depth of 100 meters or so. I was so impressed, I invited them on the Digital Production Buzz for next week.
Only two booths were showing drones.
OTHER STUFF
GB Labs introduced a new NAS (Network-Attached Storage) specifically optimized for collaborative Final Cut Pro X editors. It emulates the media handling of FCP 7, supports up to 4 streams of ProRes 422 over the network to each workstation, and optimized for media handling as opposed to office files. Definitely worth checking out.
IP connectivity was everywhere: cameras, audio consoles, lighting instruments, video switchers… The big benefits that IP provides are the ability to switch data signals using standard ethernet switches and high-quality media running over Cat6 cable. This means that we can use off-the-shelf switches and cabling for even the most complex installation.
Saw a demo of virtual sets with automatic camera tracking. The key concept, that I didn't understand until today, is that virtual sets require tracking the position of the camera and lens, not the talent.
When shooting 4K for acquisition, shooting a full 4K frame (4096 x 2160) is better than UHD because it allows trimming the edges during image stabilization or to get rid of flicker without damaging the UHD frame.
LEDS were even more ubiquitous than cameras. Some lovely instruments from Arri, Fiilex and LitePanels.
I had a long discussion on lighting with the folks at Fiilex. Traditionally, we placed key lights 45° over and 45° up from talent. Now, because lights are so much cooler, key lights are placed ±10° of the camera and about 30° up with a soft fill from about 60° opposite the key. What surprised me was how close we can now work lights, which means they don't need to be as bright or blinding. I was also impressed with how close lights can get to talent and, because LEDs can now be dimmed without changing color, the lights are not as blinding as they once were.
While The Cloud is still not ready for post-production or archiving, it is fully ready for pre-production and distribution. Movidiam released a Cloud-based collaboration system based upon project management and creative talent directory. We had them on The Buzz when they were in beta. I invited them back on next week to talk about their new system.
The Cloud simply means a collection of servers stored "somewhere." "Private Cloud" means cloud servers under the control of the business storing data on them and generally stored locally. "Public Cloud" means servers under the control of a third-party and stored at a remote location from the business storing data on them.
There's a new archiving media format: DPP (Digital Production Partnership). Developed in the UK by broadcasters and built on the AVC-100 codec, this new standard is designed for archiving and is expanding worldwide. I was told Adobe Media Encoder now supports this file format, as do many other transcoders.
BVE was a fun show and, as with any trade show, I learned a lot. I've added a few links here so you can learn more yourself.
---