Thinking About 2018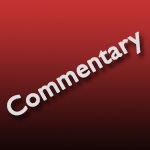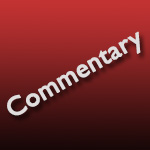 Last night, our podcast – the Digital Production Buzz – discussed the trends to watch for 2018. During the show, we heard lots of opinions on where the future is taking us.
Our analysts are pretty well agreed on the growth of machine learning, HDR and Augmented Reality, though AR doesn't provide many opportunities at the moment for filmmakers. And machine learning will take several years to find its place.
We are split on the long-term prospects for VR and 8K, and hopeful that recent improvements in diversity throughout our industry will continue.
On the business side, software rental (also called subscriptions) and business consolidation are likely to grow, neither of which are particularly good for end users but make a lot of sense for developers.
The Cloud remains a question mark – absolutely necessary in some cases and overhyped in others.
In other words, the coming year will be a combination of good and bad news – where much of what happens will be obscured until the dust settles a bit.
For me, there are three bigger trends I'm watching:
The continued erosion of personal privacy – with ever-on devices that constantly monitor what's being said around them.
Our inability to keep digital data secure, especially devices connected via the Internet of Things. This was reinforced by the latest security crisis with Intel CPUs and Cloud services, along with constant reminders last year of purposeful but secret monitoring from smart speakers.
The continued use of technology to reduce the number of available jobs, not just in the media industry, but industry in general.
It's this last point that troubles me the most. The American economy today is founded on two contradictory pillars: sustained economic growth through consumer spending while at the same time, increasing the use of technology to reduce the number of employees.
A classic example of this "reduce the headcount" behavior came with the recent corporate tax cut. In more than 90% of companies surveyed, that money didn't go toward improving wages or increased hiring, it went to stock holders.
What seems lost on industry is that consumers can't keep spending if they don't have jobs. And automation, in all its various forms, is claiming thousands of jobs every month. Just in our own industry, we see this on set, in post and throughout marketing and distribution. The mantra is: "Let machines do the repetitive work, while consumers bask in new-found leisure time." Leisure time is no fun if you don't have money to spend during it.
This increasing reliance on technology is creating an underclass of unemployed – and underemployed – workers that has me deeply troubled.
In addition to cool new toys and features, technology – along with government and industry – also needs to find new and innovative ways of retraining workers and reestablishing them in the workforce. We need a serious discussion of how to balance technology with employment. And we need to think more carefully about whether inventing in new technology because we can is the wisest course for society.
Just something I'm thinking about. As always, I'm interested in your opinion.
---