The Darker Side of Subscriptions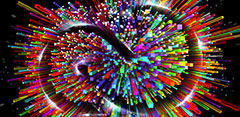 I'm a fan of subscriptions. My Video Training Library is subscription-based. Subscriptions can flatten the extremes of cash flow between releases.
But, this evening, I needed to cancel several seats of my Adobe Creative Cloud for Teams membership and discovered some gotcha's that I want to share; along with recommendations that Adobe should consider adding to their subscription service.
Adobe offers multiple pricing models where you can either pay month-to-month or annually. Not surprisingly, an annual subscription costs less per month than a monthly subscription. You can add team members and shift them around with no penalty.
But, tonight, I needed to either significantly reduce my team member count or cancel my subscription. Here I discovered elements in the fine print of which I wasn't aware.
RISK 1
Cancelling a subscription does not damage any of your data. However, if you don't have a subscription, you can't access it because the applications themselves won't launch.
Full-time professionals won't really care, because they need these tools for their work. But, now, I better understand the concerns of hobbyists who dabble with their creative side, but don't earn a living with it.
As I considered canceling my subscription I realized that I would lose access to hundreds of gigabytes of existing data.
COMMENT: In the case of Premiere, we still have access to all our source media. But, with Photoshop, After Effects or Audition the source media isn't as important as what we do with it in the application.
It would be nice if Adobe offered a "Reader" application that allows us to look at the contents of a Photoshop, Premiere, After Effects, or Audition file without allowing us to make changes to it. At least then, we could review past projects to see what we did.
RISK 2
When you cancel an annual subscription, you pay 50% of the remaining portion of that subscription, with the price calculated at the higher monthly, not annual, level.
In my case, I canceled a seat with 10 months left on the second year of my agreement. This meant that I paid a $349.50 cancellation fee.
I've been a member since Adobe shifted to subscription pricing in May, 2013. However, because I am on an annual contract, my penalty was not based on how long I've been a member but how much longer my contract has to run.
COMMENT: It would be nice if Adobe provided some sort of reduction of the cancellation fee based on how long we've been a member. Financial constraints are not always foreseeable.
RISK 3
As Adobe support wrote: "Renewal for Adobe subscriptions are automatic and also all one year plans are rolling memberships which means if the membership isn't canceled in the last month of the first year, it will automatically roll over for another year with a new annual commitment."
The kicker is that it is not possible to flag an annual subscription so that it doesn't renew. Worse, you can only cancel a subscription in the month just before your account renews. In my case, my subscription renews on February 7. This means I need to contact Adobe on January 7 to cancel; and not before.
COMMENT: I understand that it is generally a good idea for subscriptions to renew automatically, as most people want their software to keep working. However, Adobe should make cancelling an annual policy a LOT easier. At a minimum, it should allow us to flag an account not to renew at any time during the subscription so that we don't automatically renew when we weren't watching.
SUMMARY
I think subscriptions are good idea; in many situations, they operate smoothly and benefit both us and developers. However, in Adobe's case, improvements could be made that would make subscriptions less harsh for subscribers.
As always, I'm interested in your comments.
Larry
---