The 2020 NAB Show – Go or Stay Home? [u]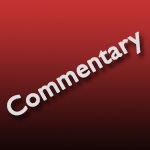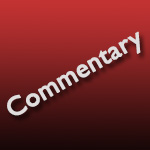 [Updated March 10, 2020, with survey results. 
 Updated March 11, 2020, with NAB cancellation statement. ]
For many of us, the annual NAB Show is a rite of spring. I look forward to going every year. Except… this year is different. This year the coronavirus is complicating the lives of event planners and participants around the world.
For the last couple of months, I've focused on writing my next book. Of course, like all of us, I read the news and try to keep up with the fast pace of developments, but, due to the distraction, I had not yet connected the dots between the virus, the NAB Show and my travel.
While the hysteria and misinformation levels remain high, still there are some facts that bear thinking about. For instance, yesterday, I got an email from Jim Tierney, CEO of Digital Anarchy, who is doing exactly that – thinking about the impact of Covid-19 on his company and the NAB Show. Jim writes:
"With NAB about six weeks away, we're curious how Covid-19 has (or hasn't) changed any of your plans. We've already seen some exhibitors pull out, notably AJA, Nikon [and Zaxcom], and we'll probably see more….
"As an exhibitor, NAB is by far our biggest marketing expense of the year and the cost and effort to bring most of the company is significant. So, I spend a lot of time thinking about NAB and this year, I'm spending a lot of time thinking about NAB and Covid-19….
"Attendance will almost certainly be down. In addition to the exhibitors that have pulled out, there are companies/individuals that can't get to the show due to travel restrictions from their countries. Many other companies have restrictions on non-essential travel….
"NAB's public response so far has been disappointing. Very little info other than: 'If you're sick, don't come to the show. And wash your hands.' Of course, if you're an exhibitor and you choose not to come to the show, you still need to pay for it (if NAB cancels the show, exhibitors get partial refunds)."
The real challenge, as Jim goes on to say, is that we really don't know the path of the virus. Will things get worse … or better? It is a hard decision to make and time is fleeting.
Jim created a survey – https://survey.zohopublic.com/zs/41CNlL – to learn what others are thinking. Take the survey and let us know. He promised to send me the results in a few days. I'll share them with you as well.
At the moment, I'm planning to go. However, we made the decision a year ago not to bring the Digital Production Buzz, so I won't be there with a crew. Just myself.
Still, things change. I'm curious about your thoughts – what do you think?
UPDATE – March 10 – SURVEY RESULTS
Jim Tierney reports the survey results here:
Here are the comments from the "Other Comments" section:
Respondants Comments on NAB/Covid-19
UPDATE – March 11, 2020 – NAB CANCELS
NAB announced this morning that they are cancelling this year's show. Here's the announcement:
https://nabshow.com/2020/attend/onsite-services/coronavirus-update-and-resources/
---