StratusCore: New Tools for Visual Artists

StratusCore has invented a new Cloud-based system for visual artists to work with the latest software tools without the expense of purchasing expensive high-performance hardware or all the latest software tools.
NOTE: I first wrote about StratusCore in January. You can read it here.
It's called "Infrastructure-As-A-Service" (IaaS). In brief, this allows you to log onto a server in The Cloud (i.e. StratusCore's servers), rent the software and storage you want, then create your effects remotely.
"In just a few clicks from your StratusCore dashboard, you have ready access to the best value in cloud rendering, secure storage, content creation software and remote collaboration tools. Cloud-based pay-as-you-go tools make digital content creation affordable – and artists extremely nimble. You pay only for what you use, gain access to different top tools like Maya, Nuke and Cinema 4D affordably, and eliminate big cash outlays for licenses and hardware." (StratusCore website)
LEARNING MORE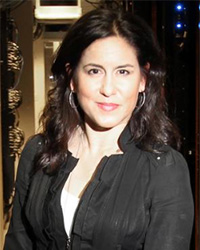 Last Friday, I spoke with Denise Muyco, CEO and co-founder, and David D'Andrea, co-founder and chief security officer, to learn more. Denise was the former founder and CEO of OneView, which was acquired by HP Enterprise, before starting StratusCore.
"We have a new technology that provides a marketplace of content creation tools and services for creative artists," said Denise. "Our focus is on creative tools and services. We take existing tools – such as Maya and Cinema 4D – and move them to The Cloud."
"Artists need a variety of tools when they work," Denise continued. "By providing highly-secure storage, server-based rendering and the latest software tools, artists can work on their projects from anywhere. Since all the heavy-lifting is done on our servers, artists don't have to worry about whether they have the right gear with them to do their work."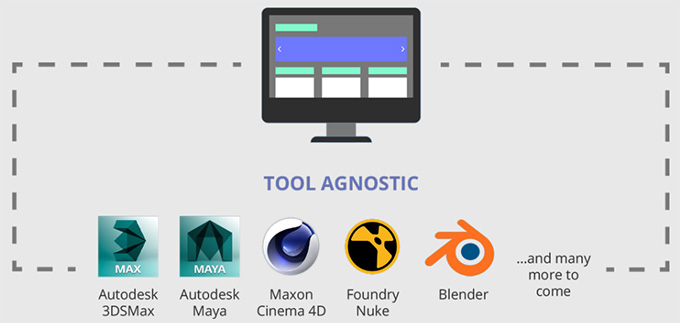 (Image courtesy of StratusCore.)
"I want to emphasize the benefits of server-based rendering. This can provide a huge time-savings for complex projects," added Denise. "Also, we want to make our pricing and performance clearly visible to our artists."
Another benefit to StratusCore's approach is that it enables production teams to scale their staff quickly, using artists located anywhere in the world, without needing to buy new hardware or expensive software licenses. Equally important, when a production is done, producers can scale back down, without looking at roomfuls of unused equipment.
StratusCore provides server-based storage, rendering, secure file transfer, and access to over 200 popular applications and plug-ins. Collaboration between artists is simplified because, with assets stored remotely, everyone on the team has access to the same assets without transferring any files. Lease terms can be as short as a day.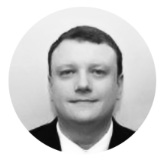 SECURITY IS BUILT-IN
David's background is as a security and product architect for both the federal government and military; he was also a Master Technologist for HP Enterprise. Because of this, StratusCore has designed in security from the very beginning and it remains a key focus of their organization.
"Obviously, for this system to work, we need to have the right infrastructure to support these highly compute-intensive applications with the right security," explain David. "All our servers run a highly-modified form of Linux and support Linux, Windows and Macintosh applications."
"We run both Windows and Mac applications in emulation mode," David continued, "but the performance hit is less than 10% and, because of the speed of our servers, most artists won't notice it."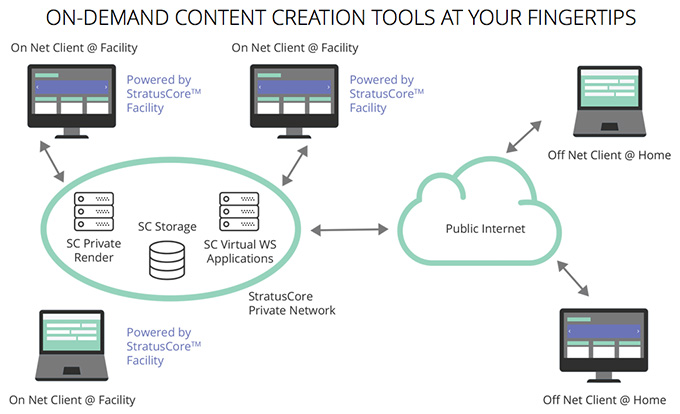 (Image courtesy of StratusCore.)
"User names and passwords are inherently insecure," said David. Instead, they provide both two-factor authentication, as well as an OATH token, combined with Google's Authenticator, to prevent the theft of an artist's identity.
"Authentication is opt-in, not mandatory," David continued. "However, we are doing everything we can to make sure your identity and data are secure."
For instance, all stored data is encrypted at a level that meets government standards. "Encryption keys are not stored on our servers," said David. "And, our people don't have access to the keys. So, we can't open your files. Also, if your files are stolen, since they only exist as encrypted files, anyone stealing your files won't be able to view them."
David went on to explain that encryption is used for all communications to StratusCore, in all file transfers, and in all data stored on the servers.
LARRY'S THOUGHTS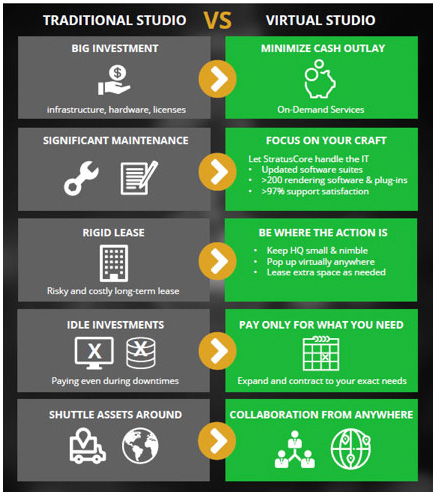 (Image courtesy of StratusCore.)
I'm not a visual artist, so I haven't used StratusCore's services. But from our conversation, I like their approach.
It reminds me of the very earliest days of computers when we used terminals to access the computing power of mainframes. The terminals just needed a screen and keyboard; this being before the invention of the mouse. Any user could log in from anywhere and continue working.
StratusCore provides a similar functionality.
To edit a 1080p/30 HD image, for instance, only requires an 8 mbps Internet connection. Their interface is not Browser-based, instead StratusCore provides an application for your system so that running the software remotely appears the same as running the application locally. The folks at StratusCore tell me that, while there is a lag, the lag is almost imperceptible.
I don't think IaaS spells the end of the individual workstation or the need for software ownership. If you constantly work with the same software, from the same location, owning your own gear and tools still makes financial sense.
But, if you are a free-lancer who never works in the same place twice, or a producer who needs to create teams quickly, then scale down just as quickly, the flexibility that StratusCore provides can save money on each production.
After talking with Denise and David, I am impressed with what they are building. However, after visiting their website, I am left with two concerns:
1. While render pricing is clearly listed on their website, after a lot of looking I have not been able to find a list of prices that describes what membership costs, what terms are available, what is included in your membership price and what costs extra, and what happens when you no longer need to be a member.
We should not need to become a member – even though membership is free – in order to learn what the fees are.
2. I'm concerned about their privacy policy. There's a lot covered here, so be sure to read it before you become a member. You can view it from the sign-up screen which you use to become a member.
It may also be helpful to chat with their sales team to learn what is provided before joining.
SUMMARY
As we were wrapping up the interview, I asked Denise what one thought she'd like people to remember. She said: "We provide the speed and power of a high-end workstation without the investment."
You can learn a lot more about them on their website: www.stratuscore.com.
---