Storage Visions 2018: Defining State-of-the-Art

NOTE: The Digital Production Buzz is a Media Sponsor for this event, because we think its something you need to know about.
IDC estimates that by 2025, we will generate more that 163 zettabytes of data each year! (That's 163 BILLION Terabytes…!) Where are we gonna put all this stuff? There is so MUCH data coming that many view it as a "data apocalypse;" a rising tide that will wash over all of us.
Even worse, how will we find what we need once we have it stored… someplace?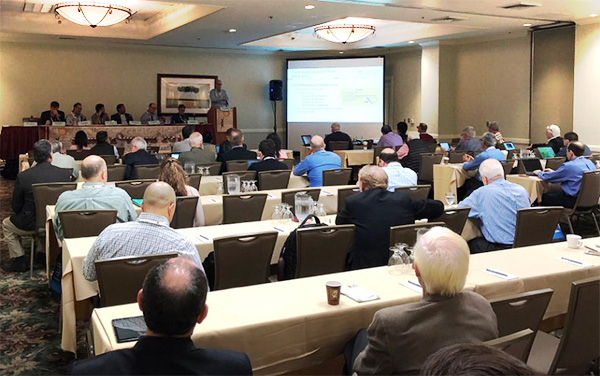 Answering those questions is what this year's Storage Visions conference is all about. Presented by Coughlin & Associates, this annual event is an in-depth look at the leading edge of storage technology, with a special focus on the demands of networked databases and media. Databases require very fast response times, while media requires very high bandwidth – the two demand very different performance and technology from storage systems.
This two-day conference will be held Oct. 23-23, 2018, at the Hyatt Hotel in Santa Clara, CA. It features sessions on:
Memory/storage-centric computing
Emerging memory technologies battle the data horde
Analyst Perspectives: How will we manage the data apocalypse?
Flash, HDDs and Tape slay data challenges
Storage for high resolution content capture and production
Media and Entertainment Storage End Users on Surviving the Data Apocalypse
Software Visions for High Performance Applications
Big Data and Small Pipes: How will we get data where it needs to be?
Storing data for the long term
Can clouds and AI deal with burgeoning data growth?
Business leaders address the challenges and promise of ubiquitous data
This conference is a great opportunity to talk with the companies, analysts and developers who are designing the storage today that we will use to support our business tomorrow.
I've attended many of these conferences over the years and have always been impressed with the technical excellence of the speakers and sessions. While these don't require an engineering degree, a love of technology and an inquiring mind will help you make the most of your time.
REGISTRATION
For more information, visit this website: https://www.storagevisions.com
For a limited time, get $150 off the full 2 day conference registration at this link:
https://sv2018.eventbrite.com?discount=onefiftyoff_863950303805050626
---