Stephanie Ciccarelli: Working with Voice Actors

Last week, I met with Stephanie Ciccarelli, Chief Brand Officer for Voices.com. She, along with her husband, David Ciccarelli, co-founded Voices.com in 2005. As their website says: "Voices.com [is] the industry-leading website that connects businesses with professional voice talent. People from all around the world working at radio and television stations, advertising agencies and Fortune 500 companies rely upon our marketplace to search for, audition and hire voice talent."
About six months ago, I interviewed David about their website and business. Stephanie, though, is more focused on the talent that is a part of their marketplace. A musician herself, she brings her understanding of the creative process to helping actors find work.
NOTE: Stephanie stressed that Voices.com is a marketplace where producers and voice talent can meet and connect. They and the website do not "represent" anyone.
A QUICK BIO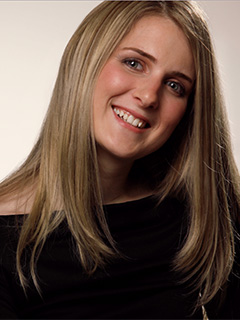 To give you some perspective, here is Stephanie's bio, from the Voices.com website:
"For over 25 years, Stephanie has used her voice to communicate what is most important to her through the spoken word, written word, and song. Possessing a great love for imparting knowledge and empowering others, Stephanie has been a contributor to The Huffington Post, Backstage Magazine, and the Voices.com blog, which has a readership of over 30,000. She is also a popular public speaker and mentor, as well as the host of Sound Stories, a podcast series for creative professionals.
"With a Bachelor of Musical Arts from the Don Wright Faculty of Music at Western University (2006), Stephanie has special skills in vocal education and performance. Having studied music intensively at the conservatory and at the university level, Stephanie has won awards for academic achievement and vocal performance.
"Stephanie is the author of 'Voice Acting For Dummies' (Wiley Publishing, 2013), 'The Podcasting Ebook: Your Complete Guide to Podcasting' (2005), and 'The Definitive Guide To Voice-Over Success' (2005).
WHAT IS A "VOICE ACTOR?"
A voice-actor is someone you don't see but do hear. The voice of Darth Vader comes instantly to mind. So does every cartoon character ever created. A voice actor needs to create a convincing, believable, fully-realized character using only their voice.
This is a rare creative talent and, as producers, we often rest entire movies on the shoulders of people the audience will never see.
Most voice actors work out of their home studios. Unlike actors who perform in a collaborative environment, voice actors most often are working alone and at their own direction.
Just as with actors, there are far more voice actors than jobs available. Voices.com has more than 250,000 voices registered on the site, however, like SAG-registered actors, only a very small percentage work regularly. This means that a voice actor needs to actively promote themselves at every opportunity. And, with voice actors, specializing in one style of performance can boost opportunities for work.
As I was talking with Stephanie, we started discussing tips that producers need to keep in mind as they work with voice actors. Here is some of what I learned.
The key for any actor, as Stephanie said, is to:
Know who you are
Know what you value
Know where to draw the line
"No matter what stage you are at in your acting career, you need to know these basic things about yourself in order to conduct business in a consistent, purpose-driven, and confident manner. Understanding who you are is key to developing a brand. Every brand has values, and when you stand for something, you'll stand out because boldness sets people apart."
WORKING WITH A VOICE ACTOR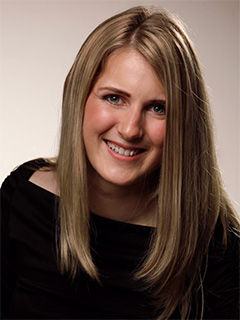 Stephanie calls voice acting an "artistic journey." As producers, our goal should be to provide the voice actor with tips to help them find their way. "Clarity in direction is essential," Stephanie says. "The more an actor has to guess at what you want, the more insecure they become."
"First," Stephanie continues, "make the actor comfortable. Acting is a fragile activity. Make your actors feel secure. Different actors respond differently to instructions. Some prefer words, others images, still others think about sounds to help them evoke the feeling you want in their performance.
"For instance, ask them to draw upon a feeling to "sound" sad, happy, melancholy, etc. Is there a way to convey that instead? I think producers may think that they need to play a sound or clip for the talent, which is not the case – this is more of a method acting approach for drawing upon a "core memory", like in the animated film, 'Inside Out.'"
A good producer should recognize the best way to help the actor along their journey."
"The more comfortable an actor feels, the greater range they are willing to attempt. Make the actor feel safe."
"Actors always want to be invited back. They will bend over backwards to help get the performance a producer wants."
"When you are working with very young actors, who can't read a script, line readings are a good way for them to hear the sound you are after. Kids are great mimics."
"We've all been in situations where everything is spiraling down-hill. Nothing is working and every take is worse than the one before. That's the perfect time to call a break to allow everyone to refocus. A smart producer, though, won't blame the talent for the break. Instead, the classic line – 'We need to make some adjustments to our gear here. Let's take ten to get it sorted out.' – removes the pressure and the blame from the actor, who already feels badly that they can't get the reading right. And getting out of the studio for a few minutes can work wonders."
"Session have plenty of pressure. The producer should do what they can to keep that pressure to a minimum by managing the environment."
"Give the actor time to warm-up. Especially if shouting or loud noises are involved. Also, don't start with the loudest portion of the script. Give the actor's voice time to warm up and get used to performing. Producers should build into the parts of the script that require the greatest energy. Oh! And keep plenty of luke-warm water on hand, so actors can stay hydrated."
SUMMARY
Voice actors are part of the production team. And, just like other team members, they want to feel they are a valued and essential part of the entire production. Even though they are acting alone in a studio, far from the set and the reinforcement of other actors, with good direction, voice actors can create indelible performances.
Th-th-that's all, folks!
---