Sometimes, I Can Be Just an Idiot…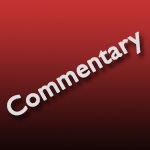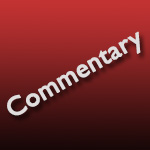 I haven't always been the suave, erudite, world-renowned trainer that everyone knows me as today. No, no, no. Sometimes, I can be just an idiot. This story is a perfect example of not knowing how much you don't know.
Back in 1998, I was working in Los Angeles as a one-man video production department for Alcatel, the multi-billion dollar, French-based telecommunications company. Around that time, Alcatel decided it wanted to be the lead sponsor for the Bermuda Jazz Festival.
As part of that massive effort, it was decided that everyone getting off a plane in Bermuda would be handed a DVD highlighting Alcatel's complete line of telecommunications products; and I was asked to produce the DVD.
So far, no problem.
As part of that project, I decided it would be fun to have the DVD start with some original jazz music. And, since there was no budget to hire a composer, I decided to do it myself. After all, I was a video professional, how hard could recording new audio be?
Realizing that I needed to start somewhere, I selected a nice, royalty-free jazz clip from Smartsound.com. The clip would easily loop to serve as a repeating theme for the DVD.
[ Listen to the source clip here. ]

But, the clip needed something "more." It needed a vocal.
Now, at this point, you would think that, living in LA as I do, I would consider that composers and singers, while not standing on every street corner, were not that hard to find or rent. You would think that, but you would be wrong. That thought never crossed my mind.
Instead, I remembered that Darlene, over in accounting, sang in church. So, she could sing on my DVD. After all, how hard could it be?
Did I have music for her to sing? No. How about a musical theme, key signature or even the tempo of the music? That would be no, as well. Did that stop me? Of course not.
NOTE: I should also point out that since this DVD would be heard by hundreds of thousands of jazz fans around the world, the selection of music might be somewhat important. No. This, too, never entered my thinking. I was focused on my mission – finding a vocal.
"Darlene," I said, "I've been told you do some singing in church and I'm putting together a musical open for a DVD for the Bermuda Jazz Festival and I was hoping you could sing on it."
To give Darlene credit, she did not throw me out of her office. Instead, she thought about it for a minute, then said, "OK, I'll try."
At the appointed hour, Darlene walked into my "studio," which was a large, walk-in closet with a 3×5 foot sound-proof booth at one end. I played her the clip I wanted to use and asked her if she could do anything with it.
She listened a couple of times, stepped into the booth and said she was ready.
Now, THIS was the part I understood: I clicked the Record button in my audio software and pointed to her to start.
The music began and Darlene improvised, in a single take, this amazing piece of scat singing. It suddenly dawned on me that: 1. I had no idea where this came from and 2. This was really cool and 3. I had no idea what I was doing here.
She walked out of the booth and I fell over myself thanking her for her work and telling her how impressed I was with it. She looked at me like I was speaking a foreign language and asked: "Don't you want to double it?"
"Double it?," I asked, "What's that?"
Doubling, she explained patiently, is where the singer sings over the same piece of music. If she uses the same notes, it make the musical line sound stronger. If she uses different notes, it adds harmonies and richness.
Realizing that I was deeply into uncharted territory, I simply nodded and went back to what I knew best: Pushing the Record button on my audio software.
Over the course of the next 30 minutes, Darlene recorded a total of eight tracks improvising harmonies, rhythms and sounds that, to this day, leave me amazed. Of the eight, we agreed to use six in the final mix.
After all the tracks were recorded, and after being given a master class in "how much I don't know," we wrapped the session. It was an educational experience that resonates for me to this very day.
As Darlene was leaving, I asked the question that had been growing the entire session.
"Darlene," I asked, "you work in accounting. Where did you learn to sing like that?"
Darlene Perry smiled as she walked out the door. "Oh, accounting is my day job. On weekends, I sing backup for Anita Baker."
Sheesh. Fade to black.
[Hear the final mix.]

---