Should We Call Ourselves "Storyline Editors?"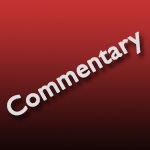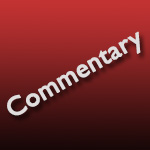 Loren Miller made an interesting suggestion recently:
I've started a movement to change the appellation "offline editing" to "storyline editing."
First, this largely technology-driven distinction has always felt like a putdown, as well as an excuse to pay talented editors less per hour. "I'm an online editor. I use heavy iron! There are more buttons and switches!" That was true in the 90's and 00's but it's becoming obsolete. That old heavy iron from back then is available on eBay today.
At WGBH, PBS-Boston, back when I cut season 2 of "Antiques Roadshow" as a staff editor, the distinction was quite valid. Today, on shows like that, you're expected to edit story and online using the same desktop. Contemporary tools like Premiere Pro, FCP X, Avid, and Resolve all fully support the new duality.
Second, most editors outside of a handful of "pro" shops accomplish "online" as well as "offline" tasks these days where the online component is largely adjusting color, noise reduction, image repair (basically: Image Engineering), episode packaging and/or digital intermediates, and other post-story tasks.
Third, most editing doesn't happen in a sausage factory. "Team editing" of so-called reality shows require the two functions to be separated to stay on schedule. But that's better described as teamwork between storyline editors and a supervising editor to assemble fragments of edited story.
Today, there's very little separating the. two workflows, and most experienced editors easily do both.
What do you think?
---
I think it's a very compelling idea.
All too often, editors resist the idea of editing using proxies because they feel that, somehow, this diminishes them as an editor. All proxy editing does, in fact, is decrease hardware costs, save storage capacity, speed rendering and simplify our focus on telling stories, rather than wondering why we keep getting dropped frames during an edit.
If you think about it, during the days of film, no editor in their right mind would think of building a rough-cut from film negative. We all worked from work prints; yet, no one felt that a work print prevented them from telling a compelling story. Most of the time, image quality is unimportant compared to telling the story until the final distribution master is being prepared.
I like the idea of "storyline editor."
What do you think? Add your thoughts to the comments.
---