Renaming USB Is A REALLY Stupid Idea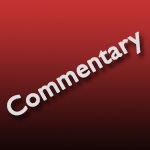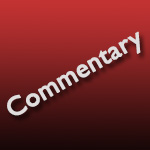 In the beginning, we had USB 3.0, then 3.1, then, eventually, 3.2. The big difference between them was speed, ranging from a top speed of 5.0Gbps for USB 3.0 to 20Gbps in the new 3.2 spec.
NOTE: As MacRumors clarifies:
"Introduced in 2017, USB 3.2 (now USB 3.2 Gen 2×2) uses two 10Gb/s channels for a total data transfer rate of 20Gb/s, a feature limited to USB-C cables because USB-C cables support multi-lane operations. USB 3.2 Gen 2×2 devices aren't out in the wild yet, and it's not yet clear when the first ones will arrive." (Website)
But, for the USB-IF, the organization that controls the USB spec and naming, these three versions were too straight-forward. First, though, about the USB-IF:
"USB Implementers Forum, Inc. [USB-IF] is a non-profit corporation founded by the group of companies that developed the Universal Serial Bus specification. The USB-IF was formed to provide a support organization and forum for the advancement and adoption of Universal Serial Bus technology. The Forum facilitates the development of high-quality compatible USB peripherals (devices), and promotes the benefits of USB and the quality of products that have passed compliance testing." (USB.org website)
Back to the renaming. A year or so ago, USB-IF renamed USB 3.0 to USB 3.1 Gen 1. USB 3.1 became USB 3.1 Gen 2; though specs and speeds remained the same. As you can clearly see, these new names make it MUCH easier for consumers to select the right hardware for the speed they need.
However, these new names were still too straight-forward. Last week, the USB-IF announced NEW, new names. These are:
USB 3.2 Gen 1
USB 3.2 Gen 2
USB 3.2 Gen 2×2
So, the SAME device, depending upon when the packaging was printed, could be USB 3.0, 3.1 Gen 1, or 3.2 Gen 1. Make sense? Of course not.
As Ars Technica wrote:
"The good part of all this is that USB 3.2 could mean 5, 10, or 20Gbps. You can bet that there will be manufacturers who are going to exploit that confusion wherever and whenever they can." (Website)
These new names are stupid, confusing and suspiciously self-serving!
I am not one to look for conspiracies, but this strikes me as a very cynical ploy to confuse the market solely to sell older, slower products for a larger profit to unsuspecting customers. In other words, a perfect marketing opportunity for dodgy companies.
For those who need a scorecard, here's the conversion chart:
| Specification | Speed | Most Recent Name | New Name | Marketing Name |
| --- | --- | --- | --- | --- |
| USB 3.0 | Up to 5Gbps | USB 3.1 Gen 1 | USB 3.2 Gen 1 | SuperSpeed USB |
| USB 3.1 | Up to 10Gbps | USB 3.1 Gen 2 | USB 3.2 Gen 2 | SuperSpeed USB 10Gbps |
| USB 3.2 | Up to 20Gbps | N/A | USB Gen 2×2 | SuperSpeed USB 20Gbps |
The only people who will be able to make sense of this are people who already know what they want. The rest are going to be very angry.
---