Please, Apple! Usability Tweaks for Final Cut Pro X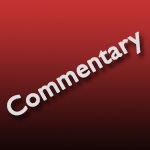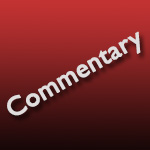 Apple has updated Final Cut Pro X twenty-eight times since its initial release in June, 2011. Some of those updates have been significant, others less so.
When it comes to features, Apple is in a class by itself in making complex technology accessible. But, when it comes to usability and the interface, no one has a better idea of what's missing than the folks that use the application for untold hours each day.
NOTE: In this regard, I'm reminded of Oliver Twist, going back to Mr. Bumble, bowl in hand and asking: "Please, sir, I want some more." There's no harm in asking.
So, with the release of FCP X version 10.4.4, I thought it would be worthwhile for both users and Apple to revisit interface suggestions that are still needed – in the hope that Apple can find a way to add them in future upgrades.
Features are important, but the interface is what makes an application fun to use – or stands in the way of getting productive work done.
BACKGROUND
Back in June, 2009, when Apple was still attending trade shows and conducting interviews on the record, I was interviewing Richard Townhill, Director of Video Application Marketing for Apple, a product portfolio that included Final Cut Studio, Aperture and Logic Studio. Final Cut Studio 3 had just been released.
Richard and I talked mostly about the features in the latest releases; for example, this marked the launch of Final Cut Pro 7. But at one point I asked him about making changes to the interface. His reply was something I've remembered vividly ever since: "You change the interface at your peril."
Those risks were illustrated dramatically two years later with the release of Final Cut Pro X – and the resounding controversy it caused over an entirely new interface for video editing.
These were visible, again but with less force, with the interface redesign in the FCP X 10.3 upgrade.
But, interface changes don't need to be dramatic to be useful. Maybe, instead of talking about "interface changes," we should talk about "usability changes." Small tweaks that would make the program more useable.
In January, 2018, I polled my readers asking for simple suggestions for both Adobe and Apple. I collected those suggestions and not only published them to my website, but sent the Adobe suggestions to Adobe and the Apple suggestions to Apple.
NOTE: Here's a link to the original article with suggestions from more than 53 editors.
LARRY'S "BIG ITEM" SUGGESTIONS
Before we get into the details, I want to take a minute to emphasize two big areas where I feel that Final Cut is still weak:
Collaboration and team editing
Audio mixing
Avid has supported team collaboration for years, while Adobe added small group collaboration with shared and team projects about 18 months ago. Final Cut requires a cumbersome transfer library even to share edits between users. There is still no way for two or more editors to work on the same project at the same time; not even as editor and assistant.
NOTE: With the new release of Workspace Extensions and the integration of the Frame.io review process, Apple has moved to solve problems with collaborative reviews. But, as someone who works with editing teams in the classroom as well as the need for editors to collaborate when deadline-driven projects to the web, Final Cut still does not support editorial collaboration in any meaningful sense.
I don't think there's a media teacher on the planet that wouldn't benefit from collaborative editing tools in Final Cut to enable their students to work together on class projects. And, as I talk with clients, there is also a strong need in today's deadline-focused media environment for collaboration between professional editors.
The other big kludge is audio mixing. Virtually every video program needs audio sweetening, yet the audio mixing tools in FCP X are primitive; great effects, poor mixing. Why Apple makes it so difficult to round-trip a project from FCP X to ProTools or Adobe Audition is beyond me. There is no denying ProTools dominant role in our industry for mixing audio to picture, while Audition increasingly is focused on providing a very flexible, very powerful mix-to-pix capability.
It has reached the point where if I have a project that requires extensive audio work, I'll edit it in Premiere because it is so easy to move it into Audition for audio post.
Logic is a music-creation tool, not a mixing tool; it can't touch the mixing power in either Audition or ProTools. But, even for simple scoring, we can't send a project to Logic to score, then send just the music mix back into Final Cut.
This is a big lack.
TWEAKS FOR USEABILITY
In January, I made six suggestions to Apple:
Scrolling timeline
Movable markers
Timeline, not clip, markers
Larger or floating Timeline Index
Larger or floating timecode display
Adjustment layer for visual effects
Of these six, the floating timecode display appeared in FCP X 10.4.4. Adjustment layers can be created in Motion for use in Final Cut, but it would be easier if they existed directly in Final Cut itself.
I, like many editors, use two computer monitors for editing and I've found myself relying more and more on the Timeline Index (which is a GREAT idea, by the way!) during the edit. The problem is that the Index is too small. I really need to move it to the second monitor so I have more room for editing in the Timeline, then make the Index larger so I can easily read it.
Worse, the fact that the timeline doesn't scroll just drives me NUTS!!! I want to stay zoomed in on my edit, and watch the clips go past. Sigh… no can do.
So my Usability Request List for next year contains ten items:
Scrolling Timeline with the playhead centered
Markers we can click and drag to reposition
Timeline markers that don't move as clips move
A resizable, floating Timeline Index window
The ability to select all clips to the right of the playhead then move them as a group
The ability to quickly review a project for "out of spec" video or audio levels (i.e. excessive video levels or audio peaking into distortion)
A warning if the number of clips you are adding to the Library exceeds its storage capacity, or even just a simple counter of total clips imported
An editable list of all active keywords to improve tagging consistency
The ability to interactively link metadata between FCP X and  MAM software, specifically FileMaker
The ability to create "Actions" to automate repetitive tasks during editing
What are your suggestions? Add them to the comments and I'll forward them to Apple.
NOTE: And, for your reference, here's my older article.
Thanks!
---