Patience is a Virtue – and a Smart Decision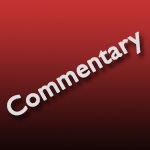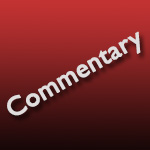 Labor Day, at least here in the US, marks the end of the summer – even if the extreme heat in southern California doesn't disappear for another month. Still, this weekend marks the end of one season and the start of another – emotionally, if not actually.
Apple will reveal their new lineup of iPhones on Sept. 10. If past practice holds, Apple will release the latest version of iOS before the end of September, with macOS Catalina releasing either at the same time or just a few days later. Then, just three days after Apple's big event, IBC starts. IBC – where the rest of the industry shares their view of and products for the future.
In other words, a whole lot of change is barreling right toward us.
Which brings me to my point: just because everything is changing does not mean we need to change with it. Rather, take a deep breath and… wait.
All your existing gear will still work, exactly as it does now, even after all this new stuff is released – as long as you don't upgrade. In fact, there is no requirement that we upgrade the instant something new is released. Yes, there will be many people – who can afford to take the risk – that will update instantly and start reporting on what's broken. If you have a spare computer, feel free to join them.
However, if your main systems are focused on meeting deadlines and paying the rent, adopt a more cautious course. My general recommendation is to wait until the .1 release of any major OS is available before upgrading any business-critical gear.
First, this give developers time to work with the release version of the OS, rather than a series of rapidly changing beta builds, to make sure their software works properly.
Second, as you probably know, 32-bit applications and media built upon the 32-bit frameworks of QuickTime will no longer work in macOS Catalina. (Though they will continue to work in ALL earlier versions of the macOS.)
NOTE: Here's an article that explains how to tell which applications are 32-bit.
Upgrading to Catalina creates a fundamental change in the media and applications we can access. Take the time to make SURE that you are ready. A good suggestion is to upgrade a non-critical computer. See what runs and what doesn't. Make sure you can access all your media – both current and past. Find out which applications that you use frequently need to be updated. Find replacements for those that won't be upgraded.
NOTE: Here's an article that explains how to turn off automatic updating on your Mac.
Ultimately, updating to Catalina will make sense for all of us. With all the security challenges in today's environment, staying current is one of the best ways to stay safe.
And the new technology and tools that Catalina makes available will also benefit us.
However, if possible, even after you upgrade, keep one system running an earlier version of the macOS. That way, if you need to access older media or run an older application, you have a way to do so.
Upgrading is a good thing – but there's no reason to hurry.
---