NEWS: Two New FX Factory Plug-ins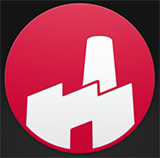 If you aren't aware of FX Factory, you need to add it to your list of websites to visit.
They have become an outstanding resource for plug-ins for Apple Final Cut Pro X, Motion, LogicPro and GarageBand, as well as Adobe Premiere Pro CC, Audition CC and After Effects CC; plus DaVinci Resolve.
Here's the link: www.fxfactory.com.
Recently, two developers contacted me highlighting their latest plug-ins which I now want to share with you.
VJ TOOLS – MOGRAPH GENERATOR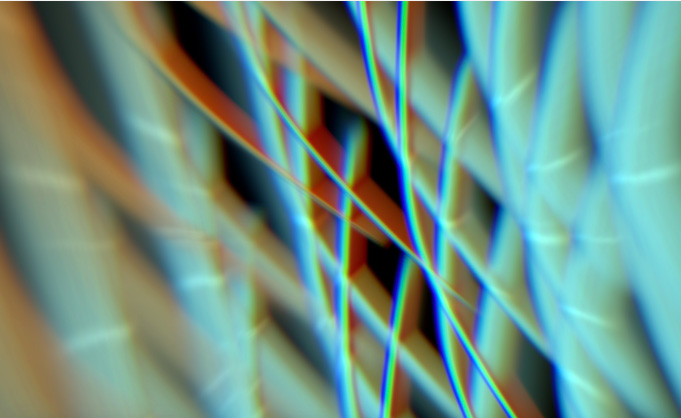 Gianluca Bonomo wrote to introduce his latest plug-in: VJ Tools for Final Cut Pro X.
"VJ Tools is a brand new plug-in for FCP X allowing the user to create and customize an enormous variety of motion graphics to edit against any type of music. Suitable for music videos, concerts, VJ sessions, docs, presentations and much more. The 3 generators make it fast and easy to create impressive tunnels and motion graphics with an integrated text board for titles/credits and presentations." (FxFactory website)
Gianluca writes:
"I've released a new plug-in capable of generating a vast range of mographs that can be easily played against any type of music. That means that mographs [can be] selected, [with] animation controls and generator clip length [tweaked to] allow fine tuning between images and sound.
"The aim is to allow users to create complex and eye catching motion graphics with a set of controls that can really transform a starting core element to a point that you can't even recognize after all the changes applied. It's a plugin that paired with the creativity of the user can really produce interesting results."
Info and demos here: fxfactory.com/blog/effects-2/vj-tools-for-final-cut-pro-x/
Price: $49 (US). Free trial available.
– – –
3D VIDEO WALLS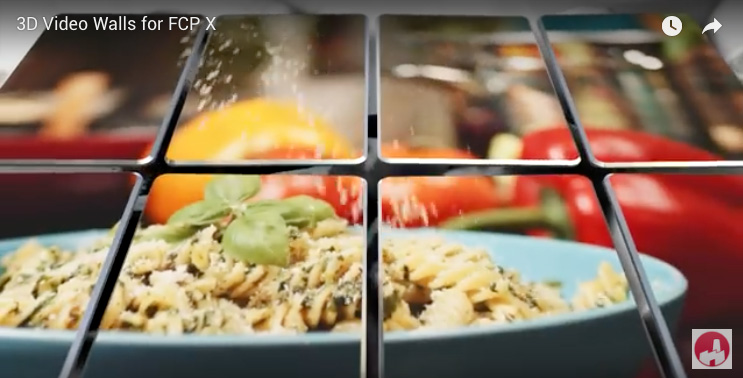 Shortly after that, Peter Wiggins, CEO of idustrial Revolution, wrote to introduce his new plug-in: 3D Video Walls.
"3D Video Walls for Final Cut Pro X lets you build and animate video walls from a set of built-in shapes. Rows and columns of 3D shapes are automatically animated within the scene, while lighting and depth-of-field effects enhance the final output." (FX Factory website)
Peter wrote:
"You might have seen I've just announced a new FCPX plugin called XEffects 3D Video Walls
"As you might have guessed, it puts video and still images on animating video walls that you can build from scratch or use one of the 45 built-in templates. The hard part was to get the font right so everything lines up and rotates perfectly.
"It is already proving to be popular!"
Info and demos here: fxfactory.com/blog/effects-2/3d-video-walls-for-fcp-x/
Introductory price: $49 (US), regular price: $99 (US). Free trial available.
SUMMARY
FX Factory provides hundreds of effects, with an easy-to-use management interface so you can enable the effects you want and disable those you don't as you edit.
The basic FX Factory software, including several effects, is free and can be downloaded here. Almost all their effects have free trials.
---