Montage: A Week's Worth of PR Before NAB 2018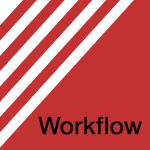 The 2018 NAB Show is now two weeks away. This last week, as an exercise, I decided to keep all the press releases I received from companies that are exhibiting at NAB. These are released early to get a jump on promoting their latest products. There were 45 in total. Those numbers will grow exponentially in the next two weeks – there are about 1,800 exhibitors at NAB this year.
I excluded from this list all announcements of personnel changes, broadcast transmitter hardware, and requests to meet at NAB.
What strikes me about this collection is how VAST the world of media and hardware actually is.
This list quotes the first paragraph or so of each press release, plus a link to the company itself. They are sorted in the order in which they were received. Half the releases were received on Monday and none were sent on Friday.
It makes for fascinating, exhausting, interesting and confusing reading. Enjoy!
---
MARCH 20, 2018
Digigram
Digigram announces LX-DANTE – LINK YOUR PC TO YOUR BROADCAST NETWORK –
LX-DANTE sound card bridges professional audio software applications to Dante networks. It is the most efficient solution to guarantee high sound quality and audio processing. LX-DANTE allows you to send and receive audio to/from all Dante-enabled products on your network. Thanks to its AES67 compatibility mode, LX-DANTE also allows exchanging audio content with AES67 capable products. LX-DANTE is automatically discovered and can be configured across the network as an easy plug-&-play device. Its two redundant Gbits/s primary and secondary Ethernet ports provide failsafe reliability.
Link: www.digigram.com
---
QuickLink
At NAB, Quicklink will show their popular Studio-in-a-box solution in America for the first time. The Studio-in-a-box provides a complete solution for enabling high quality interviews or panoramic views of an audience. The solution is ideal for remote productions, places of worship and guest/news interviews, the Studio-in-a-box allows you to engage with any audience from anywhere!
Link: http://www.quicklink.tv/
---
OWC
OWC will show you a whole new family of super solutions for content creators – filmmakers, production and post people — at Booth #C3647:
ThunderBlade VR – ultrafast upload/download/content manipulation for fast-turnaround situations
Envoy Pro EX with Thunderbolt 3 – super fast, super convenient Go-To, Go-Anywhere storage
Helios FX eGPU – all of the GPU performance you've been begging for when you're using your notebook in the field, anywhere
ThunderBay 4 units with Thunderbolt 3 – more capacity, more speed, modest price
Thunderbolt 3 HDMI display, DisplayPort adapters — make editing, post work easier on the eyes
And increasingly we're platform agnostic for both Mac and Windows production.
Link: www.owcdigital.com
---
Archiware
Archiware showcases LTFS Data Exchange at NAB Show 2018
Munich/Las Vegas, March 20, 2018 – NAB Show Las Vegas is the most prominent international event for the media and entertainment technology industry. This year, Archiware is showcasing the latest version of the P5 data management suite, to be released in the second quarter of 2018. Features include:
LTFS data exchange
LTO-8 support for P5 Archive and P5 Backup
Microsoft Azure, Hitachi S3 and Wasabi S3 support
Support for Backblaze Fireball service to import large datasets
Extended NAS compatibility: QNAP and Synology
Link: http://www.archiware.com/
---
Shotoku USA
Shotoku USA celebrates its one-year anniversary at NAB, and is bringing a significantly enhanced version of its External Control Automation Interface (ECI) to the show! The upgraded interface incorporates powerful new features that add a layer of intuitiveness and functionality for Shotoku's flagship TR-XT robotic camera control system. In addition, SmartPedVR, the VR/AR-enabled version of the Company's widely-popular SmartPed robotic pedestal will be demonstrated for the first time at a major trade show.
Link: http://WWW.SHOTOKU.TV
---
Rushworks
RUSHWORKS defines "different" with a line-up of uniquely simple solutions for production, playback, and streaming. Theis year's show stoppers include: A-LIST Streamster, RUSHWORKS new IP only automation system; the 3n1 multi-function video camera; an expanded PTX universal PanTilt head series; RUSHDOLLY, a tiny but versatile track dolly; VDEPO video deposition recording system, and VDESK robotic camera video production system for television and radio. Come by and see how Rush is Keeping It Super Simple! (K.I.S.S.)
Link: http://www.rushworks.tv
---
TVLogic
TVLogic's line-up reflects the company's pioneering spirit and commitment to address the constantly changing needs of broadcast, production, post-production, and multi-viewer applications. This year the Company will highlight Native 4K displays at NAB and show an expanded range of UHD/4K monitors, a 55" precision OLED monitor, and additional display sizes to extend the popular hi-end LCD series.
Link: http://www.tvlogicusa.com
---
Tedial
Tedial, the leading independent MAM technology solutions specialist, is introducing the world's most comprehensive live event support tool – a major breakthrough in sports production, and a simple-to-use editor at NAB 2018. If you've already booked a visit, thanks, and we'll see you soon, if not – please click on the link below, or hit reply. These are both breakthrough solutions that you'll want to share with your readers!
Discover SMARTLIVE
SMARTLIVE is a totally unique industry achievement that marries Artificial Intelligence (AI) to an innovative metadata engine to bring the back office and archives closer to live than ever before. This tight integration supports an increased number of highlights, during or after an event, and allows a specific story to be delivered to a targeted audience via multiple platforms including Social Media. SMARTLIVE reduces production costs, boosts revenues and increases the potential for significant growth in fan engagement.
Link: http://www.tedial.com
---
Telos Alliance
The Telos Alliance®—innovator in broadcast radio and TV technology and parent company to Telos®, Omnia®, Axia®, Linear Acoustic®, 25-Seven®, and Minnetonka™—is leading the way with AoIP/AES67 and virtual content education at NAB 2018, April 7–12 at the Las Vegas Convention Center. There, Telos Alliance will be showing exciting new products and technology in two booths—one for Telos Alliance radio solutions (N6531) and one for the Telos Alliance TV Solutions Group (SU2321)—in addition to hosting several educational and dealer training sessions.
"Telos Alliance has always put a huge emphasis on training both users and dealers," says Marty Sacks, VP of Sales, Support, and Marketing at Telos Alliance. "There is so much to learn about the ever-evolving broadcast landscape. At NAB, our emphasis is on showing both users and dealers how they can create a truly integrated AoIP environment—whether radio or TV, virtual- or hardware-based. Our solutions-oriented products, all operating on an AoIP backbone, revolutionize workflows and allow broadcasters to operate way more efficiently, all while plugging them into to the largest AoIP ecosystem in broadcast—Livewire+ AES67."
Link: http://TelosAlliance.com
---
Vinten
VINTEN® ANNOUNCES NORTH AMERICAN DEBUT OF CEILING TRACK SYSTEM
Robotic Camera Dolly and Ceiling Track System Works With Vinten Robotic Control System and Offers Flexible Modular Design
LONDON — March 20, 2018 — Vinten®, a Vitec Group brand and a world leader in manual and robotic camera support systems, today announced that its robotic camera dolly and ceiling track system will debut at the 2018 NAB Show. A collaboration between Vinten Automation and veteran dolly manufacturer Tecnopoint, the new Vinten ceiling track system is designed for creative productions in which floor space is at a premium.
Link: http://www.vinten.com/
---
The Switch
THE SWITCH TO SHOWCASE FULL SUITE OF ENHANCED PRODUCTION AND TRANSMISSION SERVICES AT NAB 2018
Company Puts Emphasis on Full-Service Media Solutions
NEW YORK, MARCH 20, 2018 – The Switch® will be showcasing its complete line of production and transmission services, including its value-added applications that leverage the power of The Switch's worldwide transmission services platform, at NAB 2018 (Booth SU4910). The Switch's rich suite of products will be on display utilizing its patented, customer-controlled switching platform, SwitchIT™. The Switch At-Home™, The Switch OTT™, The Switch Studios™ as well as The Switch network extensions The Switch Mobile™ and The Switch Ethernet™ will be featured at this year's show.
Link: http://www.theswitch.tv
---
Proco Sound
PROCO SOUND TO SHOWCASE NEW AC POWER DISTRIBUTION PRODUCTS AT NAB 2018
New Portable Camlock Disconnects and PowerBOX Taps Provide Safe and
Convenient Power Delivery
LAS VEGAS, NV, MARCH 20, 2018 – ProCo Sound, an ACT Lighting brand, will show new power delivery solutions from AC Power Distribution at NAB 2018 (Booth #C2322). New to AC Power's Studio Stage Theater (SST) series are the Portable Camlock Disconnects, which provide safe and convenient main disconnect and overcurrent protection for any temporary power distribution system. AC Power is also expanding its Portable Outlet Box (POB) series with the new PowerBOX Taps (a.k.a "JuiceBOX"), which allows users to simply and conveniently tap into PowerCON 20A circuits and distribute power to a variety of output connector types and configurations.
Link: http://www.procosound.com
---
Marshall Electronics
Marshall Electronics Releases New AR-DM61-BT Multi-Channel Digital Audio Monitor
New Live Video Confidence Monitor Also Handles up to 64 Audio Channels from Multiple Signal Types
TORRANCE, CA, March 20, 2018 – Marshall Electronics announces the release of a new multi-channel digital audio monitor for NAB 2018 (Booth C6508), the Marshall AR-DM61-BT. Packed into a sleek 1 RU design, the Marshall AR-DM61-BT allows users to monitor up to 64 channels of audio vertically, or two detailed audio channels horizontally, and also includes a live video confidence monitor. It also is equipped with two powerful stereo speakers that feature a max volume of 100 dB.
Link: http://www.marshall-usa.com
---
TSL Products
TSL Products Introduces New Ember+ Support for TallyMan Broadcast Control System at NAB 2018
TSL's Latest Control Updates Enable Intuitive Creation of Automated Workflows
Las Vegas, NV – March 20, 2018 – TSL Products will showcase the latest updates to its broadcast control portfolio at NAB 2018 (Booth N5615), including expanded protocol support and enhanced user interface features. The latest firmware update (V.1.9.2.0) for TSL's flagship TallyMan Advanced Broadcast Control System provides support for Ember+ data delivery protocol, enabling engineers to integrate all Ember+ capable 3rd party devices into their automated workflows. TSL will also showcase updates to its TallyMan Virtual Panel V.1.3 and debut its new FlashBoard Technical Display System.
Link: https://www.tslproducts.com
---
Deluxe
Press Demo of Industry-First Platform Changing How Entertainment Is Made and Delivered
Deluxe – the world's leading video creation to distribution company and trusted partner of the largest studios, programmers and distributors for over 100 years – invites you to a sneak peek demo of its new, cloud-based, open platform – Deluxe One – that will unify every stage of the content ecosystem – from pre-production to playout – in a single, user-friendly interface.
To date, no platform exists that unifies this process and manages how content goes from the camera lens to a consumer's many screens. The platform will support a higher level of customer and vendor collaboration at all stages in the content ecosystem, reducing the amount of time, steps, and vendors it takes to bring content to audiences around the world.
Link: https://www.bydeluxe.com/en/
---
MARCH 21, 2018
Densitron
Densitron Launches First Results of Major Broadcast Investment
New 1U and 2U TFT Rackmount Displays with Outstanding Resolution for Size
(21 March 2018) Densitron (stand C9032), a creator of display technology and a global leader in monitor and embedded computing solutions, has unveiled details of its new UReady™ TFT Rackmount Display range for easy, seamless integration into 1U and 2U rackmount systems. These displays, shown for the first time at NAB, deliver around twice the resolution of those of similar size currently, underpinning Densitron's recent major investment in developing unparalleled products specifically for the broadcast sector.
Designed to meet the challenging wear and tear of the industry, the UReady™ range delivers exceptional resolution for the form factors involved, as well as high brightness and outstanding readability at all viewing angles. It also offers a streamlined experience with Projected Capacitive Touch (PCT) and Haptic feedback technology as standard.
Link: http://www.densitron.com/en/products/broadcast-solutions/
---
Haivision
At NAB, Haivision is showing the cutting-edge H.264, H.265/HEVC and HD/4K encoding, decoding and transcoding network solutions, featuring:
Contribution and distribution workflows with Makito X encoders/decoders and the Haivision Media Gateway for multi-camera synchronized remote production, live interviews, international syndication and distribution of live linear content to OTT with ad insertion.
Delivery workflows with the KB internet streaming compact and server-based encoding/transcoding appliances for 4K live event streaming, Haivision Video Cloud for cloud video delivery to broad internet audiences and Haivision Connect DVR for time-slipped video delivery.
Link: http://www.haivision.com
---
RTW
RTW SHOWS SMART VERSIONS OF TM3 AND TM3-3G TOUCHMONITORS AT NAB 2018
Smart Models Come Fully Equipped with All Available Software Licenses
LAS VEGAS, MARCH 21, 2018 – RTW, a leading vendor of visual audio meters and monitoring devices for professional broadcast, production, post production and quality control, will feature its TM3 Smart and TM3-3G Smart TouchMonitors at this year's NAB show (Booth N6924). RTW will also display its well-known TM7/TM9 TouchMonitors, MM3 MusicMeter and TM3-Primus, its software and plug-in solutions along with Nixer Pro Audio's PD-Dante, a small portable monitoring and diagnostic system that is now available through RTW's worldwide distribution.
Link: https://www.rtw.com
---
Wisycom
WISYCOM OPENS ITS DOORS IN THE UNITED STATES
Wisycom USA Makes its Debut at NAB 2018
WASHINGTON, D.C., MARCH 21, 2018 – Newly stationed in the nation's capital and offering support for U.S. and Canadian-based customers, Wisycom, designer and builder of the most sophisticated RF solutions for broadcast, film and live production, announces the launch of Wisycom USA. Led by 25-year industry veteran, Jim Dugan, Wisycom USA will provide unrivaled customer service, support and product delivery for users within the United States, U.S. Virgin Islands, Puerto Rico and Canada. Wisycom USA will make its tradeshow debut at NAB 2018 (Booth C856), where the company will showcase a variety of new Wisycom products for the first time in the United States.
Link: https://wisycom.com/wp/
---
Valossa
Valossa (www.valossa.com), the deep content company, will demonstrate real-time video and audio AI recognition at NAB 2018 in Las Vegas, from April 9-12, in Booth# N3633SP in the Sprockit Pavilion in the North Hall of the Las Vegas Convention Center (LVCC).
Broadcasters, post-production supervisors, branded content producers can use the Valossa real-time recognition in various ways, including:
cognitive audio enhancements
real-time live recognition on logos and objects
back-end real-time recognition for robots
real-time video recognition for camera manufacturers
IoT applications using real-time image recognition
Link: http://valossa.com/products/
---
FujiFilm
PREMIER AERIAL CINEMATOGRAPHY FIRM TAKES TO THE SKIES WITH FUJINON 25-300MM CABRIO ZOOM
Rugged Design of FUJINON 25-300mm Cabrio Zoom Makes for Perfect Pairing with RED Helium 8K Camera
Wayne, N.J., March 21, 2018 – Shooting car chases, rocket tests, and flying action hero scenes from thousands of feet in the air requires a camera/lens combination that's sturdy, flexible and sharp. For one of the world's top aerial cinematography companies, Hawthorne, CA-based Gyron Systems International, a division of Wolfe Air Aviation, Ltd., those requirements led them to pair the 25-300mm Cabrio zoom from FUJIFILM/FUJINON with the RED Helium 8K camera.
Link: http://www.fujifilmusa.com/press/news/display_news?newsID=881386
---
Bluefish 444
CLASSX UPDATED SUPPORT FOR BLUEFISH444 EPOCH AND KRONOS VIDEO I/O
ClassX applications updated for direct SDK integration with Epoch and KRONOS video hardware
North Melbourne, Australia, March 21, 2018 – Bluefish444, manufacturer of the professional video industry's highest-quality uncompressed 4K SDI, ASI, Video Over IP & HDMI I/O cards, and mini converters, announces upgraded support for Bluefish444 Epoch and KRONOS video hardware by ClassX for LiveBoard software.
ClassX LiveBoard is a robust broadcast graphics content creation tool, allowing for the easy playout of real-time and powerful 2D and 3D graphics within a single environment. With dynamic per-pixel lighting and shaders, easy-to-use interface for 3D shapes, advanced texture handling and intelligent keyframe animation, ClassX LiveBoard is an all-in-one solution in the broadcast space.
Link: http://www.bluefish444.com
---
E*D Films
E*D Films Releases Scene Track, its In-House Unity Media Exporter for Free
Award-Winning Indie Animation House Launches First Open Source Tool; Animators Can Now Easily Export FBX, MIDI, Image and Video Files from the Popular Game Engine
MONTRÉAL, Canada – March 21, 2018 – Today, E*D Films releases Scene Track: The Game Media Exporter, an open source animation tool that delivers four kinds of data from Unity to Maya. With the ability to record real-time gameplay to Unity's Timeline, artists can now use the game engine as a production animation tool, opening up a fast and efficient workflow for scenes and characters.
First developed by E*D Films during the concept stage of their Elemented project, Scene Track opens up a bridge to the Unity-to-Maya workflow, allowing artists to harness the power of Unity to direct scenes, populate backgrounds and test ideas with a new sense of playfulness.
Link: https://www.edfilms.store/collections/plug-ins/products/scene-track-unity-media-exporter
---
Cinedeck
New Product Launch: cineX-API
Cinedeck's latest product offering helps you acheive a "No Transcode" Automated Delivery worklfows by OVERWRITING existing file essence instead of re-rendering, exporting and QCing entirely new files.
Typical transform workflows like changing a slate, then re-encoding and QCing thirty episodes would typically mean a week of work. With cineX API, a connected MAM could complete the job in just minutes. Tasks like marrying final audio with a video master is often a time consuming multi-step process, but cineX‑API can complete the job in a fraction of the time, with no rendering or encoding.
Link: https://cinedeck.com/?mc_cid=288d078680&mc_eid=99f38c577a
---
IABM
International broadcast and media technology association to deliver wide range of member support services and initiatives to reshape the industry for future success
Gloucestershire, UK — 21 March 2018 — IABM, the international trade association for broadcast and media technology suppliers, has gone several extra miles at NAB Show 2018 to support its 500+ member companies. Services include member lounges, meeting rooms and IABM TV. In addition, IABM is introducing a new 'Super Sunday' session to bring the voice of the customer center-stage, launching its new BaM™ Awards, setting the industry agenda at its State of the Industry conference session, lifting the lid on a new industry model, and helping drive the move to IP in the IP Showcase Theater. Finally, a special report is also available at the show, offering useful strategic insight and analysis on the broadcast and media industry.
Link: https://www.theiabm.org
---
Link Electronics
New ACE-2200 Automated Captioning Engine for Live or Offline Captioning Featured in NAB Booth#N6814
(Jackson, MO) – Link Electronics will feature the ACE-2200 Automated Captioning Engine for converting speech into captioning data to be sent to a closed captioning encoder, in booth #N6814 at the NAB Show. With software included for either live captioning or post-production environments, this robust design provides one-stop efficiency for all captioning needs. Using a cutting-edge computational linguistics program, the ACE-2200 converts speech to text and sends that text out with captioning data, either by RS 232 (Serial) or TCP/IP. This proven technology averages 95% accuracy in both English and Spanish, with a 3-5 second delay (average). The feature-rich ACE-2200 includes a user-friendly Graphical User Interface (GUI), event scheduler/task manager, and selectable on-screen caption location. Designed for two through four-line roll-up captions, and compatible with most closed captioning encoders or devices, the ACE-2200 is ideal for applications involving closed captioning in a studio or in the field.
Link: http://www.LinkElectronics.com
---
Backblaze
Backblaze Introduces the Cloud Storage Industry's Only No Cost Data Retrieval Option
B2 Snapshot Return Refund Program: Amazingly Affordable Digital Media Distribution
San Mateo, California – March 20, 2018 – Backblaze, a leading cloud storage provider, announced today the B2 Snapshot Return Refund Program. B2 Cloud Storage customers have long been able to create a Snapshot and have it shipped via hard drive, anywhere in the world. Starting today, customers can send the hard drive back to Backblaze for a full refund. Making it the industry's only refundable rapid egress service.
Link: http://www.backblaze.com/
---
Waves
Waves MultiRack and Plugins Power the KN-DSP100 Kramer Network Server
Knoxville, TN, March 21, 2018 — Waves Audio, a leading provider of digital signal processing solutions, has now integrated Waves MultiRack and Waves plugins in the KN-DSP100 Kramer Network Server from pro AV leader Kramer Electronics.
Waves MultiRack is a software host used by FOH and monitor engineers to run multiple simultaneous instances of the same award-winning plugins used in recording studios and mixing rooms the world over.
Link: https://www.waves.com
---
MARCH 22, 2018
Ventuz
Ventuz Technology to Showcase Ventuz X at NAB 2018
(Munich, March 22, 2018) At the center of Ventuz X lies a new motion graphics and data presentation toolkit specifically designed for the graphical display of mass data. This and the many other new features will be the main focus of the company's booth at NAB 2018 in Las Vegas.
With Ventuz X, the real-time graphics software developer Ventuz Technology shows their most comprehensive approach to the presentation of data-driven graphics in broadcast and live events yet.
Link: http://www.ventuz.com
---
Object Matrix
Object Matrix selects AWS for its Hybrid Storage Architecture
Cardiff, Wales, 22nd March 2018 – Object Matrix has selected Amazon Web Services (AWS) to offer a hybrid cloud storage architecture, which will enable customers to build flexible and cost effective storage solutions utilising on premises infrastructure, whilst benefiting from the elasticity of the cloud.
Object Matrix, pioneers of object storage and media focused private cloud platforms is now offering a media solution based on a hybrid cloud architecture, combining its flagship product MatrixStore, typically deployed on premises, and AWS storage services, Amazon S3 and Amazon Glacier.
Link: http://object-matrix.com
---
Telos Alliance
Telos Alliance Shows Total Interoperability via SMPTE ST 2110 at NAB IP Showcase
CLEVELAND, OH & LAS VEGAS, NV (Booths N6531 & SU2321) – March 22, 2018
The Telos Alliance®—innovator in broadcast radio and TV technology and parent company to Telos®, Omnia®, Axia®, Linear Acoustic®, 25-Seven®, and Minnetonka™—will demonstrate total interoperability at the NAB 2018 IP Showcase, April 7–12 at the Las Vegas Convention Center. At this year's IP Showcase, more than 50 manufacturers, plus the industry's premier standards bodies and trade alliances, will come together to demonstrate the benefits and practicality of moving to IP workflows, all leveraging AES67, plus the new SMPTE ST 2110 standard and AMWA NMOS specifications. Located in the Las Vegas Convention Center's Central Hall in booth C12634, the IP Showcase is positioned to be the largest and most advanced demonstration of real-time professional media over IP interoperability yet.
Link: https://www.telosalliance.com
---
Pronology
PRONOLOGY CONTINUES ITS TRADITION OF PROVIDING WORLD-CLASS WORKFLOW SOLUTIONS FOR THE OSCARS®
StreamFile Core Encoder with NewTek's NDI® IP Standard Added to the Production
HOLLYWOOD, CA, MARCH 22, 2018 – Employing the very latest in workflow technology along with the collaboration of many parties is just a fraction of what it takes to ensure that the Academy of Motion Picture Arts and Sciences' annual OSCARS® telecast goes off without a hitch. Pronology, a developer of cutting-edge tapeless workflow solutions, was once again behind-the-scenes in the months leading into and at the event itself with its full suite of production tools. In its eighth consecutive year providing support for the show, Pronology's flagship CenterPoint™ media asset management platform along with its mRes™ standalone multi-resolution encoder were deployed. As a new addition to this year's broadcast, Pronology's StreamFile Core application was used with NewTek's NDI® standard for video production over IP.
Link: http://www.pronology.com
---
Iyuno Media Group
MSX Platform Offers End-to-End Subtitling, Captioning, and Dubbing Services to Clients, Vendors, and Freelancers – Advanced with Shared Intelligence
Content Owners Opting to Share Data for MSX Neural Machine Translation Can Streamline Workflow and Lower Costs
IYUNO Media Group (www.iyunomg.com) announces the introduction of MSX at NAB 2018: a new, licensable, cloud-based software platform for subtitling, captioning, and dubbing that streamlines demands and offerings among vendors, freelancers, clients, platforms, channels, and influencers. MSX will be available for per-seat-licensing at various pricing tiers and with optional usages costs for vendors and clients, and for free to freelancers.
Link: https://www.iyunomg.com
---
Zixi
ZIXI RELEASES BEST-IN-CLASS SECURITY ENHANCEMENTS
WITH THE ADDITION OF DTLS
The Zixi Platform Latest Release Improves Security Features on What is Already the
Most Secure Live Video Industry Platform on the Market Today
WALTHAM, MA, MARCH 22, 2018 – Zixi, the industry leader for enabling dependable, live broadcast-quality video over the public Internet, announces even tougher encryption and security barriers protecting customers streaming live events and live linear video content via public or private IP networks. The Zixi Platform provides best-in-class multi layered security for delivering broadcast-quality live video over IP. In addition to restricted access control and AES encryption, Zixi now provides Datagram Transport Layer Security (DTLS) for its User Datagram Protocol (UDP) video delivery protocols. DTLS is exclusive to the Zixi Platform and makes content delivered via Zixi the most protected UDP transport on the market today.
Link: https://www.zixi.com
---
Panasas
Panasas will demo its ActiveStor high-performance storage solution for the Media & Entertainment industry. ActiveStor increases efficiency for modern media production, AI and VR workflows with a plug-and-play storage system, which supports parallel creative activities, handles high resource demands from multiple sources, and delivers the raw speed and management simplicity required for everyone in the creative value chain to work faster and smarter.
Link: https://www.panasas.com/industries/media-entertainment/
---
Boinx Software
mimoLive 4: Multi-Endpoint Streaming, Social Media And More
Germering, March 22nd, 2018 – Version 4 of the Apple Design Award winning live video production application mimoLive – The Multi-In, Multi-Out Live Video Engine for the Mac is now available. The new version improves live video producer's lives by adding easy multi-endpoint streaming, a process to work with viewer comments on YouTube and Facebook, a multi-view to keep an eye on your video sources and much more. mimoLive 4 will be shown at the NDI® Pavilion (booth SL5516) at NAB in Las Vegas.
Link: http://www.boinx.com
---
MARCH 23, 2018
Thinklogical
Thinklogical, A Belden Brand to Showcase Innovative Solutions for Virtualized Media and Entertainment Environments at NAB Show 2018
All-in-One Virtual Desktop Client and KVM Extension Module Reduces Hardware Costs, Saves Rack Space and Increases Security
MILFORD, Conn. – March 23, 2018 — Thinklogical, A Belden Brand, will showcase a new all-in-one solution for extending virtual desktop infrastructure (VDI) architectures in media and entertainment with live demonstrations in booth SL6328. at NAB Show 2018, April 9-12, 2018 in Las Vegas.
The TLX Client Integration module is a full-featured virtual machine processor combined with a high-performance keyboard, video and mouse (KVM) extender, eliminating the need for a separate client device in VDI implementations. The system can be installed in point-to-point applications or implemented in conjunction with a Thinklogical matrix switch, enabling connectivity between multiple sources and user destinations for enhanced productivity and collaborative workflows.
Link: https://www.thinklogical.com
---
Variant Systems Group
Variant Systems Group Names FOR-A Exclusive Distributor of Envivo Replay in North, Central and South America
Partnership will capitalize on product synergies in live production workflow solutions.
Portland, OR, March 21, 2018 – Variant Systems Group and FOR-A Corporation of America announce today an exclusive sales and service agreement between the two companies. FOR-A America will now offer, on an exclusive basis in the U.S. and Canada as well as Central and South America, the Envivo Replay sports and live event replay solution. The distribution agreement enables live event producers and broadcasters with the ability to use Envivo Replay as part of a complete live event workflow with FOR-A HANABI series video switchers, ClassX 3D graphics, and Video Writer telestrators.
Link: http://variantsystems.tv
---