The Power of Mentors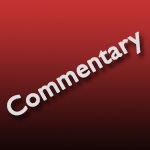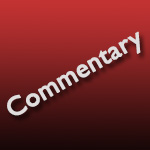 I have always enjoyed teaching – not just adults but college kids, too. I like helping people start and grow their careers.
Last week, for the university where I teach, I was part of a committee interviewing potential faculty for part-time teaching positions. One of the people we interviewed was a recent graduate, a woman, whom we were considering for a position teaching computer programming.
As we were talking, we asked her why she wanted the job. Her reply caught my attention. "When I graduated from college with a Masters," she said, "I had a lot of knowledge. But once I got a job, I realized that I still needed to learn how to apply that knowledge in the real-world."
That, to me, is the role of mentoring. A mentor doesn't teach you a subject, rather, they help you figure out how to fit what you know into the much larger puzzle of the real world. A mentor helps because they've been there before and can guide you along the way.
One of the greatest compliments a student can give a teacher is asking for their advice – not about something covered in class, but in how to apply what they learned in class in terms of getting a job and starting a career. I've been fortunate to help many students make the transition from school into the workforce.
For those of us who made that transition a long time ago, it is easy to forget just how stressful and bewildering it can be to shift from being a scholar to a worker. That's where mentors fit in.
The secret to being a good mentor is to realize your role is not to solve someone's problems, but to give them the knowledge, based on your experience, that allows them to solve their problems for themselves.
A good mentor listens, reflects and guides. They provide a sounding board along with reassurance, backed by experience, that others have solved the same problem. Good mentors are invaluable in focusing a career.
A good mentor challenges assumptions and looks for gaps in thinking to make sure their mentee is not skating past a blind spot or failing to consider all issues of a problem.
My favorite professor in college taught video production – and we argued almost constantly. In those energetic discussions, I learned the difference between learning technique from a book and applying it on set. My career was hugely shaped by his wisdom and guidance.
As I teach now, I'm guided by what I learned back then. Students of all ages learn best by doing, by pushing themselves to try something new even if they fail, by solving a problem for themselves. In this learning process, a mentor stands ready to convert giving up into giving hope.
Just something I'm thinking about this weekend.
---