Media Management for 360°/VR Video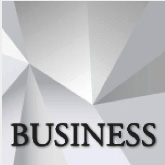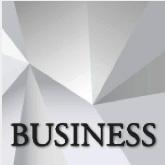 The press release was intriguing: "On May 16, 2016, Simian in collaboration with 360°/VR Video leaders VRTÜL and Ovrture launched the first-of-its-kind, comprehensive solution to address the existing challenges and enable sales teams to pitch 360°/VR video and creative teams to collaborate on 360°/VR projects."
In spite of being filled with the usual weird spellings and over-the-top marketing-speak, I wanted to find out what this really meant. So, earlier today, I spoke with Brian Atton, COO and co-founder of Simian about their new product.
Founded by Brian Atton and Jay Brooks, Simian began back in 2009 as a web-development shop and evolved into creating web-based media asset management along with a variety of online collaboration and media management tools.
Earlier this week, they released an update to their collaboration suite called: "360°/VR Video." This provides a workflow solution for online media asset management, collaboration and sales and marketing tools for creative teams working with 360°/VR video.
"This extension to our media management software grew out of the requests of our clients," explained Brian Atton. "Prior to this release, there were no media managers or media sharing platforms that supported VR. There was also a lack of collaboration software. For example, most of our clients are content creators. They need to put out a bid for a 360° immersive experience. They need to find relevant clips in their library, sent them to a client, allow the client to view the clips, keep track of what's been viewed and enable a dialog between creators and clients. What we've done is extend our current products to support this new VR format."
"We added VR support to two principle tools: media asset management and sales/collaboration," said Brian. "Media asset management allows you to keep track of your media so that you can find it when you need it. This is generally used within the content creation group. The collaboration platform forms a link between the content creators and their clients."
"As example, when a client views a standard video, timecode is sufficient to indicate the location of a comment. With VR, you also need to show where that comment relates in the frame – front, back, top, bottom etc. Our software tracks lots of coordinates within the frame, far more than just timecode, so that everyone knows where to look. We are able to track the entire viewing environment. No one is doing this currently at the level that we are."
I asked Brian why they decided to combine both media asset management and collaboration into a single product? "They both go hand-in-hand," he replied. "Companies expect more from their media asset management system. The media asset manager stores media in a central location. Once you have the media located, you now need to share it with others both inside and outside the company. From our standpoint, it made a lot of sense to combine them – now, when you are done with a project, you can immediately use the clips in it in a sales presentation."
The system can handle both mono and stereo VR clips and it is priced by the amount of storage you need. For example, a starter package is $99/month for 10 GB of storage. Learn more at www.gosimian.com.
---