Looking Back at 2017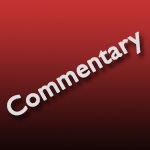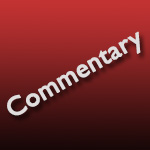 The end of the year is a traditional time to look back and reflect on what happened during the past year. Here are my thoughts.
2017 marked the formal and final end of Apple's Final Cut Pro 7 and DVD Studio Pro. These two software tools are still used every day by thousands of editors around the world – generally running on 2010 and 2011 Mac Pro systems. With the release of High Sierra, FCP 7 will no longer run. The days of 32-bit software are officially over. For editors currently using the software, it means no more upgrading.
The problem is that DVDs are essential to many editors today. The ability to deliver a physical object into the hands of a customer is worth a great deal of money. Currently, there is no acceptable alternative to DVDs. Downloads are not perceived to have the same value as something you hold in your hand, and no current technology provides the ease-of-use and menu structure of a DVD. Sadly, none of the major media developers on either Windows or Mac show any interest in creating something as effective and efficient as a DVD. Downloads and streaming don't generate the same revenue or provide as many design options – but they are all we have.
The Cloud continued gaining in popularity. But, as more and more vendors announced Cloud-based solutions, we were also pummeled by ever-larger data breaches – even from companies that were supposed to be focused on security. The Cloud may be the future, but we still need to figure out how to make it much more secure and much faster to access. It is easy to trust The Cloud for stuff you don't care about, but difficult to trust it for stuff you do.
Complicating our move to The Cloud, the repeal of net neutrality now means that ISPs are gate-keepers to Internet access and speed. Unless this ruling changes, access to the Internet for all of us in the States will be much more costly – and slower.
In last week's Digital Production Buzz, James DeRuvo highlighted the problems YouTube had with their "Ad-pocalypse," which saw content-creator revenues drop by as much as 90%. But, for me, 2017 marked the realization that YouTube videos commanded audiences as large, or larger than the traditional broadcast networks – even though YouTube provides only a fraction of the money available for the same-sized audience on network TV. This imbalance between revenue from traditional media and revenue from new media is a long-term and serious problem. YouTube is not helping by increasingly tilting the revenue flow in their favor.
Collaborative editing took a giant step forward with Team Projects from Adobe. Appealing to smaller and ad hoc workgroups, without requiring high-end hardware, Adobe has taken the lead in enabling team editing. As projects create ever more media, team review and editing will become increasing the norm.
Thinking of more media, shooting ratios skyrocketed to ridiculous levels – 1,000 to 1, even 3,000 to 1. It seems that production planning is no longer done before the shoot, but delayed until it reaches the edit suite. The challenge is no longer "how do we tell a story," but "how do we find the media we shot?" Horror stories abound of projects with so much media, the final version is released before all the media shot for it can even be reviewed.
Media management became mission critical.
However, media management tools for small to medium workgroups are still evolving with incomplete feature sets and varying levels of affordability. Uploading to The Cloud is not an option – files are too big and network bandwidth is too slow. When project sizes are measured in terabytes, uploading to The Cloud does not make sense. Small media companies need large media tools, but don't have studio-sized budgets to afford them.
Developers that cater to the enterprise market are seeing their traditional market implode caused by falling audiences creating decreased revenue and smaller budgets. Corporate consolidation also reduces the total number of potential enterprise customers. This puts enormous pressure on developers to innovate to the lower-end of the market, but they can't reduce their prices enough to appeal to the smaller workgroups that proliferate today.
The growth is in the mid-sized market, but enterprise vendors don't seem willing to make versions of their tools that are more affordable, easy-to-implement and easy-to-use, and smaller developers don't have the staff or revenue to support this market… yet.
The industry is moving to subscriptions, for all the obvious reasons, but we haven't thought about how to access data when subscriptions expire – nor how to make subscriptions affordable to free-lancers, hobbyists and retirees.
VR continues to grow in popularity, though it is still an open question about whether audiences and revenues are willing to follow. And, like all tech, VR is splintering into different formats: 360, 270, 180, mono and stereo. Only time will tell which of these – if any – the audience is interested in. But more formats is never good when trying to establish a market for a new media standard.
Budgets remain under pressure, deadlines are tighter and clients expect every production to look like a feature film. Tools are more widely available, but creativity is always in short supply.
Unions, as always, are under attack – while non-union crews don't earn the same money or benefits or protections. Non-union is good for a producer, but not someone who wants to earn a living. It is no longer rare for media pros to need to work two jobs today to be able to stay afloat financially.
Finally, the pace of technological change continues to accelerate. Not only does this make it harder to stay current, it makes preserving the past almost impossible.
What our industry needs – and doesn't have – is the video equivalent of PDF. A media format that plays everywhere, is editable, and is guaranteed not to fail in the next software upgrade. We are still locked into proprietary architectures that make it impossible access earlier projects when developers decide to upgrade their software. Worse, no leading media company seems the least bit interested in helping us preserve our past projects. For example, there is no reason Apple can't release a tool that converts a Final Cut Pro 5, 6, or 7 project into XML, without first opening FCP 7.
2017 was an interesting year. 2018 seems poised to continue the trend. The good news is that we are in an industry that is highly-visible, with the power to change society. The bad news is that it is very hard to make a living at it.
---