Larry Jordan's Thoughts on the Meaning of NAB 2018
[Updated April 19, 2018, to correct stats provided by James DeRuvo.]
The annual NAB show is three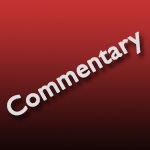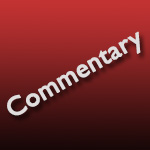 things:
A chance to meet old and new friends
Learn about new products
Get a glimpse of what the future holds
For those that stopped by the Digital Production Buzz booth in South Lower, it was great to see you. I just wish our production schedule allowed me more time to visit. I always enjoy chatting with you.
I have a separate article – click here – that highlights some of the interesting products that I learned about during the show from companies that you may not know about.
In this article, I want to reflect my thoughts on what the shows says about the future.
FADING TRENDS
Drones went from dominating the South Upper hall last year to almost non-existent this year. I was told there were only 2-3 drone companies exhibiting.
I think the main reason for the smaller presence are the new FAA certification requirements for drone operators. After a number of near misses between emergency aircraft and drones last year, I must admit that I am a fan of the new regulations. However, tighter regulation means that drones have moved out of the broader hobbyist category into a more limited professional niche and the number of drone companies has shrunk as well.
This doesn't mean drones are going away, simply that the market isn't as big as first envisioned. Also, James DeRuvo told me that drones in filmmaking account for about 8% of all drone use. Industrial applications such as real estate, search and rescue, and oil drilling are far more likely to use drones.
Another category that was much quieter this year was virtual reality. Out of the 100 interviews we did at NAB, just two or three mentioned VR. (One was a tiny little VR camera from Insta360.) Again, I don't think the category is going away, just that industry hype is meeting the cold winds of reality. As far as I can tell, there are very few people who are making money creating VR projects.
HOT TRENDS
AI (Artificial intelligence/machine learning) and The Cloud were EVERYWHERE. You couldn't take three steps without running into one or both of these.
AI was powering some form of automated speech-to-text, facial recognition, automatic logging, or scene detection in just about every stock media or media asset management system on the show floor.
While every company I spoke with said that this new technology would not take jobs, especially editorial jobs, I think that may be a bit rosy. I was talking with Norman Hollyn about this and he told me that the role of the assistant editor will be most affected. "It's similar to the transition from physical film to digital," Norman said. "The role of the assistant editor will evolve from tracking bits of film into something different."
Consider me skeptical, because all jobs in our industry are under pressure, but this new AI wave is rolling directly toward us. Fighting it is impossible, instead, we need to learn to swim in new ways.
The benefits The Cloud provides for collaboration are self-evident, but key issues of security and bandwidth remain significant roadblocks. In today's world, you have to assume that if you post anything into The Cloud, someone else can steal it. As well, with media projects generating up to a terabyte of data a day, the upload speed of your files to the Web become a major gating factor in accessing its collaborative power.
Three workarounds emerged this year: end-to-end encryption, which means that all the data stored on The Cloud is encrypted such that if it is stolen, the thief won't be able to access your content; private clouds, which are servers that are stored on the customer's site that can be accessed like The Cloud, but with far less risk of data loss; and faster ways to upload files, whether by shipping hard drives to Cloud data centers, or only uploading proxy files, or optimized file transfer protocols during upload.
As with all things, the more money you have the more options are at your disposal. For small collaborative workgroups seeking to use The Cloud, the best option seems to be uploading proxy files using end-to-end encryption. (Frame.io is a good example of this.)
COLLABORATION
With the notable exception of Apple, editorial tools for collaboration continue to expand.
Avid has long been known to support seamless collaboration within its editorial system. They continued to expand their services in this area. (Listen to Alan Hoff's interview here.)
Adobe, though, hit a home run when it published the ability for third-party developers to create panels that appear inside Adobe Premiere. Now, seamless to the user, we have panels for stock footage, media asset management, and other collaboration tools. I was surprised at the number of new announcements in this area.
Adobe continues bolstering Premiere as the hub around which the rest of the Adobe media tools revolve using the theme: "Powerful alone, unstoppable together;" (a phrase which, I admit, is very clever).
I should also mention the collaboration tools provided by EditShare.
THINKING ABOUT APPLE
Apple released new versions of Final Cut Pro X, Motion and Compressor the morning that NAB opened. While the new subtitle/caption capabilities are useful and worth an article describing how they work in an upcoming newsletter, for me the big news was the number of bugs fixed (more than 100 including all the issues we've talked about in past newsletters) and the release of ProRes RAW.
NOTE: New products for FCP X were also announced from Pond5, Vimeo and Speedscriber.
ProRes RAW was the centerpiece of new NAB announcements from Atomos and others, the timing of which was what required Apple to hold its update until the start of NAB.
ProRes RAW has the ability to be as significant in the growing world of 4K and HDR as ProRes 422. Here's an article that goes into this in more detail.
Still, I wish that Apple would improve Final Cut's ability to collaborate between editors, along the lines of Adobe's Team Projects, include better integration with Logic for audio sound design and mixing, and make some much-needed fixes to the user interface. Final Cut is an important and professional editing tool, but the hype meter is clearly pointing toward Adobe these days.
One other potentially big benefit is the new release of eGPUs (external graphics processors). These promise significantly faster render and exporting speeds, but, according to an article in Ars Technica, this is a technology that is still in its infancy; and one not supported yet by Final Cut Pro X.
Still, companies like Sonnet and OWC both released eGPU enclosures at NAB.
SUMMARY
NAB continues the trend in media of greater automation and doing more with less. (I'm reminded of the old saying: "I've been asked to do so much more with so much less that pretty soon, I'll be able to do just about anything with nothing.")
Camera image quality continues to improve; and it was already stunning. Storage holds more and moves data faster. Collaboration is becoming an every day tool. And The Cloud is now covering all of our lives. It was a fascinating show – and I'm highly curious to see the weather it portends for the future.
---