Larry's Thoughts from BVE 2015 – London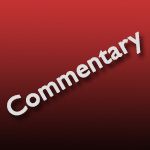 I'm in London this week attending BVE 2015 – an industry trade show that draws about 15,000 attendees looking to get their hands on the latest technology. There are about 270 exhibitors here with a good amount of traffic at all the booths and some nice energy in the air.
After two days presenting speeches on high-resolution media and recording this week's Digital Production Buzz podcast, I had a free day today to wander the floor catching up on what's happening in our industry.
BACKGROUND
Building the video studio for the Digital Production Buzz has been eye-opening for me. I've been in production or post for more than 40 years, but I am still stunned by how much I don't know about … um, just about everything. So, BVE was a great opportunity to catch up.
Here is a random collection of thoughts based on what I learned today.
VIDEO STREAMING
I've written in the past about our problems with video streaming. Today, I finally figured out where we went wrong: we didn't get enough bandwidth for distribution.
Talking with Jake at GroovyGecko.com, which is a streaming company, I learned that in order for lots of people to see a streaming video, you need to send the output from the computer to a streaming server (we currently use Wowza, GroovyGecko provides another option) then that streaming server needs to feed your signal into a CDN (Content Distribution Network).
This CDN then provides the bandwidth to send your stream to each user. Bandwidth charges are based on: Bandwidth of originating stream times the duration of the show times the number of users.
A 720p image should stream at about 768 kbps for a talking head show and around 2 mbps for sports or lots of action.
Streaming services include GroovyGecko, Akamai, and Amazon. There are many others. Now that I realized what we didn't know, we are looking into adding a CDN for The Buzz; I'll keep you informed on what we learn and who we choose.
THE PLATFORM
I had a great chat with Jess Hartman, CEO of ProMax, about their new Platform product. This is, essentially, a server to which you can add your own existing storage (even FireWire RAIDS), which provides a way to share your existing storage, combined with media asset management, proxy generation, user management and a host of other features all designed to simplify post-production and collaboration.
It is worth learning more about, which you can do here: www.promax.com.
(By the way, ProMax recently purchased Caché, which provides network-based archiving to LTO tape. I suspect we'll see an archiving feature added to the media management capabilities of the Platform in the not too distant future.)
MEDIA ENCODING
Softron Media Services makes a very interesting piece of software. Using standard video capture devices, it can capture up to eight streams of video (for example, eight cameras or eight video channels) and convert them in real-time using a Mac Pro into ProRes 422.
NOTE: If you only need to capture one or two streams, you can use a Mac Mini. The Mac Pro is required when you need to capture more streams simultaneously.
What makes this REALLY impressive, however, is that you can be editing the video while you are still recording it. (This type of recording is called a "growing" file.)
For example, let's say you are using four cameras to shoot a school sports match. You can record all four cameras simultaneously, and edit highlights while the game is still going on. This "edit-while-recording" capability can benefit a wide variety of uses: weddings, news, sports, even commentary from a speech or presentation.
LIGHTING CONTROL
We bought new and used lights for the Buzz Studio. And I discovered that the new light has an Ethernet connection on the back that I hadn't seen before. So, I went round to a number of lighting booths today to learn more.
In the field, if a light has a dimmer we adjust it for each light.
In the studio, it is much more efficient to adjust lights through a lighting control console. DMX is the protocol, first developed in the theater, that is used for lighting control consoles to "talk" to dimmers or lights to adjust the brightness.
(Though, today, I was in the Arri lighting booth and discovered they use to adjust brightness, color temperature, even color. Slide a fader and the light changes from red to blue to green. VERY cool.)
However, music venues use massive numbers of lights as part of the stage presentation. While DMX as a control protocol works great, the five-wire DMX cable does not. It is heavy and expensive.
So, many new lights are now shipping with an Ethernet connection on the back. This allows a computer to directly control the lights using Cat 5e cable, which allows for much more efficient lighting control, with a very common and low-cost cable.
The good news, for me, is that simple converters can be used to terminate an Ethernet cable into a DMX plug by soldering 3 wires from one connector to the other. So, now I can add more new lights and easily integrate them into our studio, without needing to replace our entire lighting control system.
LIGHTING
Thinking more about lighting, I spoke with a number of conversations with lighting companies today. All of them are showing LED-based instruments. The big challenge has been that LED lights radiated only daylight-color light. However, most lighting companies now support both tungsten and daylight color temperatures, with the ability to blend between them.
The other issue is that LEDs have traditionally used radiating "panels" without lenses. This tended to rule out shaping the light. Now, SumoLight has an LED panel with replaceable lenses that quickly allow focusing the light; as their CEO, David Yellin, was happy to show me.
LiteGear was showing an LED "ribbon" light that could be flexed around corners, as well as adjusted for color temperature.
The Arri L-series lights have a Fresnel lens that allows shaping the light through focusing and barn doors as traditional tungsten lights. Even more, Arri has a fresnel light that support daylight, tungsten, and all the primary colors, which can be controlled using a knob on the side of the light, or DMX controller. While not cheap, it creates a lovely light in just about any color you want.
TRIPODS
Miller Tripods has some very nice tripods and pedestals. (Tripods are designed for the field and pedestals are designed for the studio.) Carbon filament tripods are light and durable, which is fine if you are lugging gear all over. However, they are about 25% more expensive than aluminum tripods.
Aluminum is cheaper, equally rugged, and essentially the same strength. If you are in an environment where you don't need to hand carry a tripod, carbon fiber is much less necessary. (Even though it comes in a very cool black color.)
Shotoku is a tripod and pedestal company that I had not heard of before. However, they had some lovely studio pedestals (though I wish they went about nine inches higher) and tripods with heads.
CLOUD-BASED EDITING
I will admit that I'm a skeptic when it comes to The Cloud. However, Forbidden Technologies has developed a Cloud-based video editing system that is worth looking at if your editorial team consists of more than one person.
Their product is Forscene. What it does is create tiny proxy files of your camera masters and transfer them to your server or the Cloud. Then, using their software, you can do a rough cut of your media from anywhere, without worrying about where the masters are located.
Once the rough-cut (which includes editing, trimming and simple transitions) is complete, you can send it via XML or AAF to Avid, Adode Premiere Pro, or Apple Final Cut Pro X for finishing.
Forbidden Technologies has been in business for ten years, so their technology is very stable. You pay based upon the bandwidth you use each month. If you don't do any editing, you don't pay anything.
There are a couple of negatives to this approach: they require about 3 mbps upload speed and you need to use their software (which provides security over your images). But if collaboration or a scattered editorial workforce is important to you, check into ForScene.
VOICE OVER JOB SERVICE
VoxXpress is a website that connects voice-over talent with producers needing narration. They contacted me a couple weeks ago with a request to use some of my training as a registration prize.
I contacted "Our Man in London" – Michael Powles – who has been our delightful host and camera op here in the city. Michael is a former BBC announcer and has registered for the VoxXpress service. He had good things to say about them, so I said "Yes."
When I stopped by their booth I learned that all talent listings on their site are free. (Most other companies charge a fee to be listed on their site.) Instead, VoxXpress makes money when the talent registered on their site gets booked. I like that: They get paid when their performers get work. Cool.
SUMMARY
I also interviewed a lot of industry leaders for the Digital Production Buzz episode which airs later tonight. On tonight's show you'll hear:
* Daniel Saccheli – Event Manager, BVE – talking about how he designed the show
* John Kelly – General Manager, JVC/Europe – announcing four new cameras
* Jeromy Young – CEO, Atomos – announcing new digital recording products
* Nigel Wilkes, General Manager, Panasonic/Europe, about the challenges of the competition
* Jim Marks, DP/Director, presenting a new Schneider 4K lens
* Michael Accardi, President, CueScript, about how to pick a teleprompter
Here's the link to the show.
Finally, I visited a lot of other companies, like WTS who builds multi-million remote trucks, which I really WANT!! but, sadly, don't actually need. And, it is hard to fit into my suitcase.
I always enjoy BVE; especially this year because I had time to chat with lots of different companies to learn more about their technology and how I can put it to work in my business.
---