It Wouldn't Hurt Apple to Give Us a Clue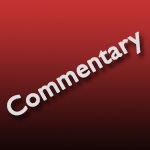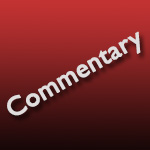 Tim Cook was in the news recently. At last week's shareholder meeting in Cupertino, Cook responded to questions about Apple's commitment to professional users by saying: "You will see us do more in the pro area," Cook said. "The pro area is very important to us. The creative area is very important to us in particular."
Then, he got to the crux of it: "Don't think something we've done or something that we're doing that isn't visible yet is a signal that our priorities are elsewhere." In other words, just because you don't see anything happening, doesn't mean that nothing is, in fact, happening.
Sigh… This is becoming an increasingly big leap of faith.
With significant updates to iMacs stretching past 500 days, and updates to the Mac Pro closing in on 1,200 days, it is easy to be skeptical. Since Tim's comments, news articles appeared with quotes from users who no longer believe Apple knows how to live up to Tim's promises. (For example: CIO)
I have zero doubt that Apple has the necessary technical skills to create world-class gear. What I am concerned about is whether Apple has the interest and the will to create them; along with recognizing that pros need more than thin; they need power, expandability, and upgradability over time. I also suspect that Apple is wrestling with significant internal struggles over allocation of resources, return-on-investment, and office politics; any one of which can derail any project – no matter how worthy.
I can understand the need for surprise in the consumer market. We all like birthday presents. But, for pro's who are forced to make "bet-the-business" decisions on hardware purchases, it would be really helpful if Apple were more forthcoming on what we are betting the business on. Not for everything, perhaps, just the high-end professional gear we need to run a creative business in a highly-challenging economic environment. (Oh, and not every creative professional can afford a $10,000 computer; the margins on most projects today are just not there to support it.)
Focusing on professionals implies that we are on the same side, listening to each other. Talk is cheap. A roadmap is better. And the best is actually shipping products.
As always, let me know what you think… and feel free to share this with your friends.
---