Is It Time to Upgrade to High Sierra?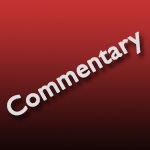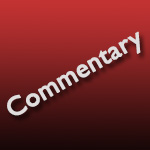 I've gotten this question a lot over the last couple of weeks.
When High Sierra was first released, there were enough bugs in it for professional editors to hold off upgrading. Now, we are on version 10.13.2 and the question of whether to upgrade is increasingly relevant.
The short answer is: Yes, probably.
The longer answer is more complicated.
BACKGROUND
Years ago, before the advent of macOS X, Apple released new operating systems every two years or so; principally because distribution was on DVD. It took time to write the new OS, but also a long time to get it burned to a DVD, shipped to distribution centers and delivered to end users. Fixing bugs was cumbersome, so Apple tended to wait until they could be aggregated into a larger release/bug fix.
Those days are gone.
Now, with near instant online distribution, Apple has moved to yearly updates of its operating system. This provides a variety of competitive benefits, as well as allowing us to take advantage of new technology sooner; not to mention the ability to plug security issues much faster than ever before.
But, this constant updating plays hob with the complex programs and plug-ins that we rely on to run our day-to-day business of video production, editing and distribution. It is becoming increasingly difficult to keep up. There are days where we spend more time wearing an IT hat – "Should I upgrade or should I wait?" – than doing productive work that generates revenue.
This problem will neither go away nor get easier, because Apple updates everything at least once a year.
A QUESTION OF PRIORITIES
No software is perfect. All software has problems. But, that doesn't mean that those problems will affect you. Since there is no one answer that will fit everyone, here are my suggestions, based on how you define your priorities:
You want to know what's coming. Devote a system that is not needed for regular production work and participate in the public beta program. It is much better to find and fix bugs before an OS is released than after.
You enjoy being first. Upgrade as soon as a new version is announced, write up your results, and help discover any problems with it. College kids are especially good at this.
You have a machine to spare for testing. Upgrade about a month after a new OS release, to give most developers a chance to update their software, load a full complement of editing software and plug-ins and test.
You have limited computers and you need to pay the rent. Hold off upgrading until there's at least a .2 upgrade for the OS and a .1 upgrade for your editing software.
Remember you don't lose anything in your current software or OS by waiting to upgrade.
WHERE ARE WE NOW?
As I write this, High Sierra is at version 10.13.2. For video editing in Premiere or Final Cut Pro X, I no longer see any significant problems caused by the OS; though there are still issues with some of the apps.
From a video editing point of view, there are three advantages to upgrading to High Sierra:
HEVC support
The ability to drive a VR headset using FCP X
Improved computer security
It is this improved security that has made life difficult for so many third-party developers. The improved sand-boxing in High Sierra has made many updates difficult.
So, should you upgrade?
No, if you need to run FCP 7 or DVD Studio Pro. These won't work in High Sierra.
Maybe, if you are running older applications that haven't, or can't, be upgraded. For example, I use Telestream Screenflow for all my training. There is a problem with High Sierra and nVida graphics cards which means that I need to keep one iMac running Sierra in order to use this screen capture software.
Yes, generally, for everyone else.
I have four computers here in my office: three iMacs and one MacBook Pro. I've upgraded two to High Sierra and have two running Sierra. My main production system is running High Sierra.
SUMMARY
Remember, Apple releases new versions of the OS because they have a wide range of users to excite and keep happy. Our goals are different: we need to keep our systems running and productive so we can pay the rent.
Deciding when to upgrade to a new OS is always a hard choice. I always prefer to wait – because, tempting as all the new features are, having my main production system go down due to software problems is not an acceptable option.
Still, by the time three months or so have elapsed after the initial release and at least one and preferably two dot upgrades have occurred, I generally find that it is safe to upgrade.
For most of us, that time is probably now.
EXTRA CREDIT
Is it time to upgrade to FCP X 10.4? The current version is reasonably stable and I'm using it on one system. But, I've found significant bugs in Compressor and minor bugs in FCP X. If you want to be cautious, I would suggest waiting until Apple releases a .1 update.
---