Image Quality Differences: Compressor vs. Adobe Media Encoder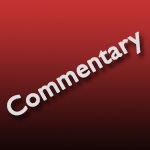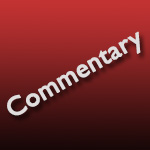 I've written a lot on both Adobe Media Encoder (AME) and Apple Compressor. Recently, I came across an interesting difference between the two that I wanted to share.
We publish 3-4 hours of live video every week, sliced and diced for our website, YouTube, FaceBook and video streaming into upwards of 15 different video segments. Some of these videos are screen-capture tutorials and others are people on camera.
Based on the source media, here's how we selected which compression software to use:
When compressing screen captures, we tend to use Compressor because it is much faster than AME. We record all screen captures using Telestream ScreenFlow and export it for editing as ProRes 4444 because of its accurate color. Both AME and Compressor yield great quality when compressing ProRes 4444 source.
NOTE: For video recorded using a camera, ProRes 422 is fine, as it matches the color space your camera used for recording video. Screen captures, on the other hand, use the color space of the computer, which is better matched using ProRes 4444.
When compressing any file for YouTube both AME and YouTube yield the same quality. Again, we tend to use Compressor for the speed.
When compressing reasonably exposed video with no video noise, AME and Compressor tend to yield the same results; we use Compressor for the faster speed.
However, there is one situation where we compress video using Adobe Media Encoder because the resulting quality is much higher.
First, though, some background. For reasons that are somewhat complex, in order to get the images we want from our studio cameras, we need to boost video gain +12 dB. This adds a lot of video noise, especially in the background, which tends to be both dark and saturated.
We have discovered that when compressing video with high noise levels (such as these images shot in low-light), AME does a much better job of masking the noise. Compressor creates files where the background "squirms," creating a very distracting image; while AME almost makes the noise disappear, resulting in a much more pleasing picture in the compressed file. We've now standardized on AME to compress all segments integrating video from our studio cameras.
Now, in an ideal world, I shouldn't have to deal with video noise at all. But this is the real world and I do. I found the quality differences in this situation between these two software packages  significantly different and worth writing up.
This is not to say one application is the "best," rather this is an excellent example that if you don't like the results from one application, trying different software will often provide different results allowing you to match the right software to the task at hand.
---